Business Card Design in Baton Rouge
Say More in a Small Space
Yes, in its most basic form, a business card is supposed to provide your contact information. If that's all you want your business card to do, then any business card design in Baton Rouge and print job will suffice. But you should never settle for basic.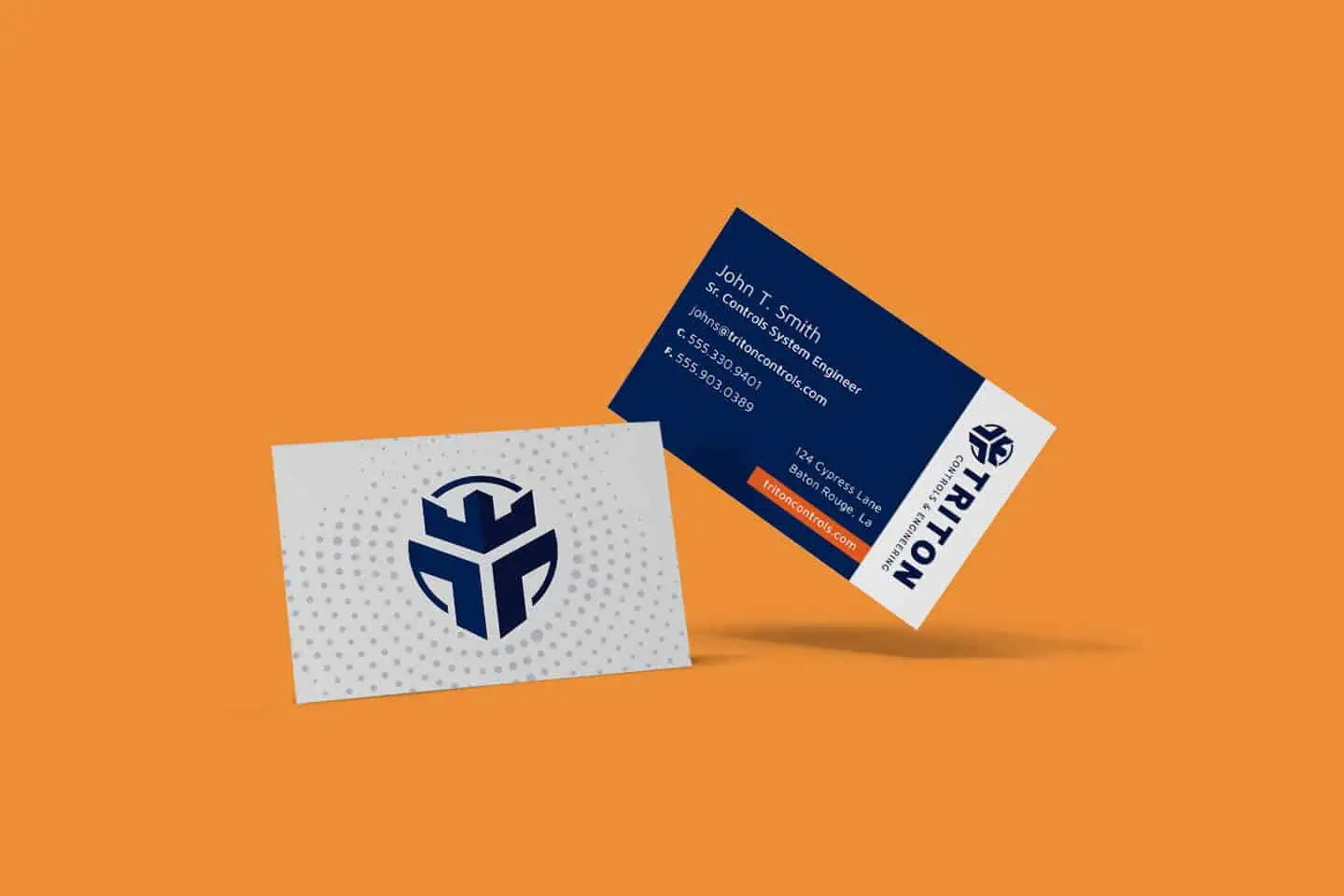 Your sales, business, and livelihood depend on the impression that business card gives to anyone holding it.
Quality Business Card Design in Baton Rouge and Printing that Makes You Stand Out
When you're handed a business card, you either take notice because of its stunning design or toss it in the trash because it's boring and lifeless. At Catapult Creative Media, we place a premium on the business card design in Baton Rouge and print quality, so your customers and clients hold onto your card for life.
Our business card designers in Baton Rouge incorporate stunning design into your card. We make sure the small space conveys big ideas by developing business cards that exude information in every inch.
Our business card designers in Baton Rouge know the effect each of their choices has on a first impression. The thickness of the paper, the design, UV coating are just the beginning. We also print special effects to really make you stand out, such as spot UV, foil, embossing, clear prints, and so much more.
No matter what your Baton Rouge business card design needs are, we ensure our business card design services meet your goals and that your cards engage with your customers.
Start passing out business cards that stand out – call Catapult.
We don't sacrifice affordability for quality. In fact, our clients save money when they print their business card designs in Baton Rouge with us over other national companies. We are able to give our clients more affordable prices because we bundle our services just like insurance companies do (we also don't mark up the prices 40% to make a dollar on a box of business cards).
We routinely save companies 10-20% in costs compared to national companies.
We're going to be honest with you – our profits don't come from business card design in Baton Rouge. That means when you're part of the Catapult family, we give you a huge discount on business card design in Baton Rouge and printing because we're not interested in nickeling and diming you. You get affordable, high-quality business cards and we get a loyal client that we want to work with well into the future. It's just one more way we pass on the good vibes.
Show off your company in every square inch you can with business card design from Catapult Creative Media. We'll help you grow your sales and stand out with business card design and printing services.
Get Business Card Design & Printing in Baton Rouge Today