Your Video Production Company in Baton Rouge
Put Your Brand in the Spotlight
Did you start reading, or did you watch the video first? If you watched the video first, then we've proven our point already. Video catches your attention faster than words.

Have your audience see your company through a whole new lens with our video production services. Your company can personally connect with customers in your area online and let them get to know your company a little better.
Our video production company uses techniques that aim to inform, engage, and educate your audience.
Some of Our Video Products Include:
Some of Our Video Products Include:
Testimonials
Promotional Videos
TV Commercials
Intro/Hype Videos
YouTube Video Production
Tutorials
Company Overview
Demos
Services
Digital Menus
Brand Videos
Different types of videos get different messages across. Whether you are trying to make sure everyone knows about the long-lasting features of your product with a testimonial video or you're trying to teach someone how to use your product with a tutorial video, we're here to help. As your video production company in Baton Rouge, we help you choose what type of video you need for the goals you have.
As Your Video Production Company in Baton Rouge, We Captivate Your Audience
Face it, words can be boring, the people want video! A two-minute video lets your company speak for itself while connecting with your audience. Whether you want to embed a video onto your website or get creative with a TV commercial, we can create and put your video where it needs to be so it will be seen and persuade your audience. Even if you're a little camera shy, we'll brainstorm the perfect video strategy as your video production company in Baton Rouge to fit your brand, make you and your company look great, and make your competitors say "wow."
We will work with you to get the vision and message you want out there with our professional video shooting and editing skills. From storyboarding to on-site video shoots, we'll get your company or its products noticed by the community. Your passion for your business motivates us to deliver cinema-quality productions that will achieve your overall goal.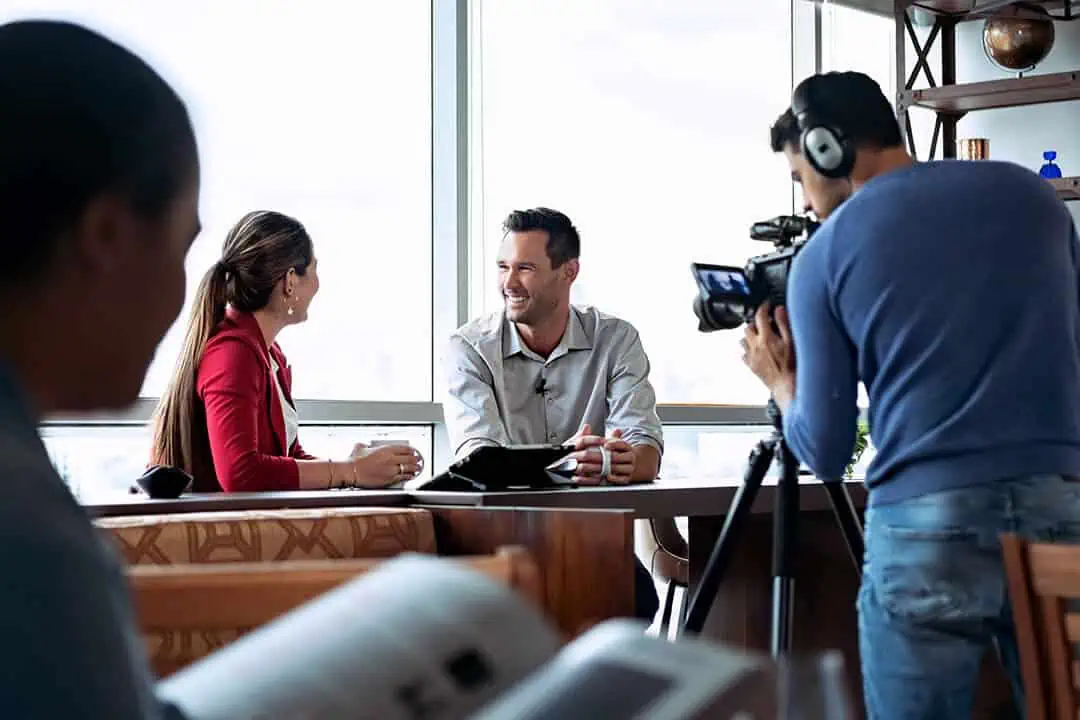 Video Lets Audiences Get to Know Your Business
Video footage gives your audience an inside look into what your company is all about. This type of engagement is effective and exciting for your business's growth.
Let's be honest here, would you rather read a wall of text explaining how great our Baton Rouge video production company is, or would you rather see it for yourself? That's what we thought.
We mean it when we say we're your dedicated video production company in Baton Rouge. We have years of experience working with clients to capture their message and deliver it in a stunning production. We know what it takes and have all the equipment, knowledge, skills, and resources to make your company look as good as the Fortune 500 companies. Give us a call and see for yourself why we're the go-to video production company in Baton Rouge.
Call Catapult for a Dedicated Video Production Company in Baton Rouge