Your website should be your hardest-working employee. That's what we believe at Catapult about web design in Baton Rouge and across the nation.
Our professional web design Baton Rouge team has completed over a thousand projects for our clients over the past decade. Our reviews speak for themselves. If you are looking for result-driven web design, Baton Rouge, then pick the phone up and call us today. We've developed kick-ass web designs in Baton Rouge that have generated hundreds of millions of dollars in revenue.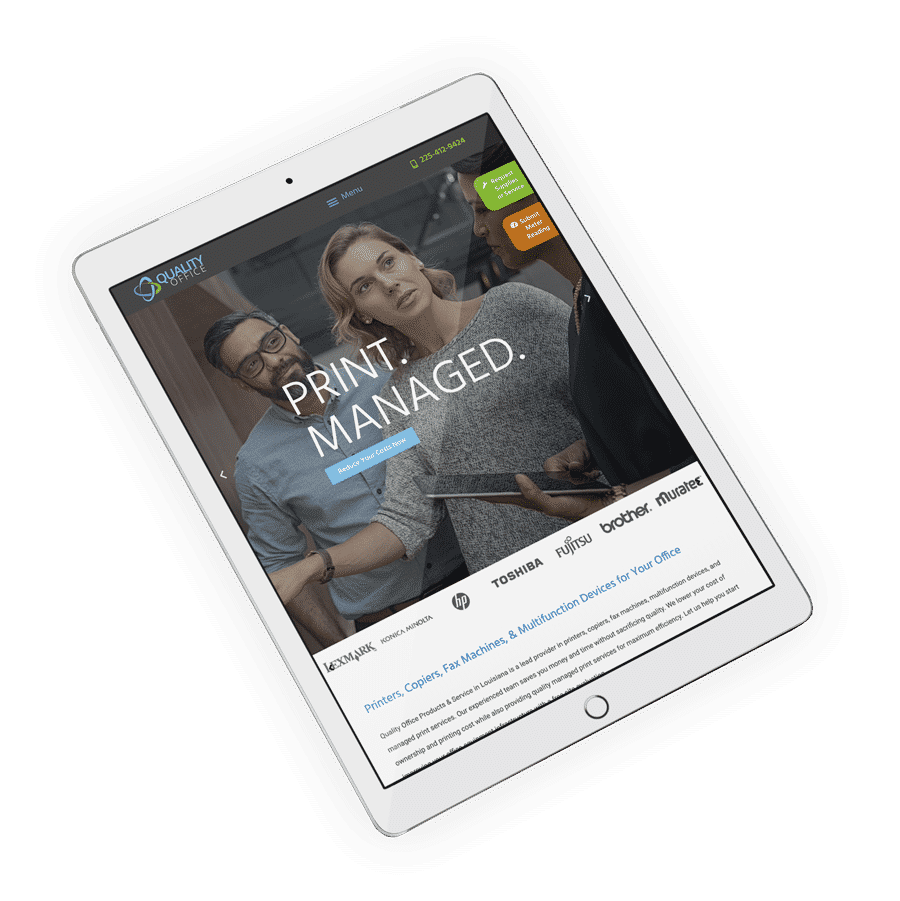 Comprehensive
Web Design Baton Rouge
There's more to web design in Baton Rouge than a URL. At Catapult, our experienced team of creative engineers ensures your Baton Rouge website is built to convert at every point. We cover your goals, your audience, and other important questions to produce Baton Rouge web design that works hard for your business.
We work this way because that's what it takes to win. From Baton Rouge web design to search engine optimization and conversion copy, we craft each aspect of your website so that it ranks on search engines and turns visitors into buyers.
Our strategy when it comes to web design for Baton Rouge businesses is comprehensive. Each division of our team works in concert to build websites that are fast, clean, and match your branding. Every visitor is a potential customer, and every interaction counts.
Web Design Baton Rouge from Catapult Covers:
Websites Optimized for Search Engines to Get You Results
In search engine optimization alone, our team covers over 200 points. We research, pull data, review, and make decisions based on numbers, not gut feelings. We make sure small things like speed and load times are on-point, scoring you points in the Google game.
With Catapult's help in web design Baton Rouge, you'll be converting website visitors into buyers before you know it.
Website Design
for Baton Rouge Businesses

It's more important than ever to stand out from the competition. Whether you aim to sell products, generate more leads, or create a conversation – we provide you with the best avenue to accomplish your goals – web design Baton Rouge.
Our team works with you to identify strengths and find new opportunities. We tailor your Baton Rouge web design to market directly to your audience, so when your site shows up in a search, it speaks to their needs.
When you work with Catapult, you're getting so much more than just "web design baton rouge."You're getting a team of clever, marketing-minded people who have the benefit of experience. We provide web design for Baton Rouge companies that get you where you want to go faster, because we know time is the only thing you never get back.