Having Promotional Products for Your Business Comes with Some Great Perks
Whether you're a small business or a large corporation, promotional products can take your marketing to another level. It's a way to build brand awareness, attract new customers, and potentially grow your business. ImpactOffice found that 84 percent of people recalled a brand thanks to a promotional product. Forty-two percent of promotion product recipients also have a more favorable impression of the advertiser. As you can see, the numbers are in favor of utilizing promotional products to endorse your brand. Here are five perks that come with distributing promotional products:
Increased Brand Recognition
As a business, it's important to not only stand out from the competition but to also stick in the minds of your customers. To have this success, you have to have brand recognition. Promotional products can serve as tools to gain that recognition. Giving your customers an item that they can actually use in their lives with your logo on it can help remind them about your brand, creating general recognition and a relationship.
Draws Attention
A business card gets put in the back of a wallet and is forgotten, but a promotional product screams "look at me." Giving your customers a pen or keychain makes them stop and think. It's not just another piece of paper doomed to get lost. Instead, this useful item demands to be noticed.
They Stick Around
Billboards get taken down. TV ads only run a couple of weeks or months. Promotional products on the other hand are unique because they can be continually introduced to new markets and have an unlimited time frame. TV ad impressions, or times a brand is seen, decrease when someone turns off the TV, but a promotional product that can be used in everyday life is always popping up and acquiring new impressions.
Everyone Loves Free Stuff
When was the last time you said no to something free? Whether it is food samples in the grocery store or party gift bags, free stuff is almost always a great addition to a pleasant experience. This extra element of delight helps your business grow positive relationships. Giving your customers or potential customers free promotional items like key chains or pens makes them feel appreciated.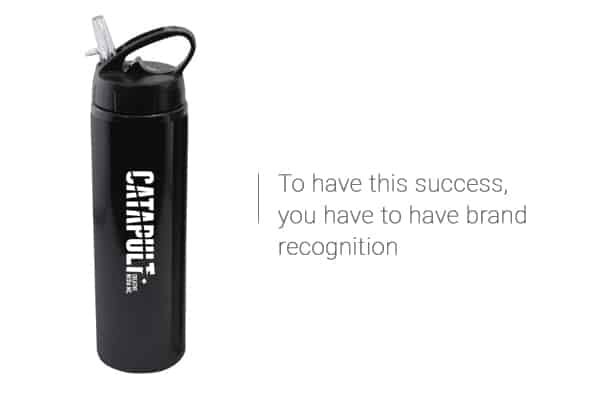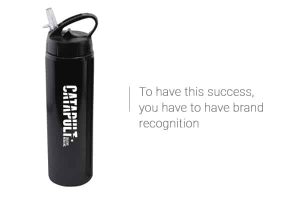 Reuse and Remember
Give your customers something they will actually use. If you're an office product supplier, give out notepads. If you're a dentist give out toothbrushes. When given something useful, customers tend to keep it around and use it frequently. This leads to the likelihood that they will recognize your brand in the future and will be reminded to use your services. The list of benefits of using promotional products could go on and on. To find the best promotional products to push your business to the next level, contact Catapult Creative Media. We can work with you to pick out the best products for your business and get your business the most brand recognition and impressions possible.
Hailey Johnson is a senior at LSU studying Mass Communication. If she is not binge watching Netflix, you can find her catching up on trending social media topics or day dreaming about traveling. She enjoys short walks on the beach and obsessing over pop culture.
Work with Catapult Creative Media Inc.  Catapult Creative Media Inc. is a digital marketing and design agency serving clients over the United States but is proud to call Baton Rouge, Louisiana home. Founded in 2007, Catapult provides digital, social and mobile marketing solutions backed by relevant strategy and measurable results. Catapult works the web to their clients' advantage, launching them to their next level of success.