Beat the Competition with Google's Local Search Display
As a local business owner, you want your company to be seen and frequented by as many people as possible. Aside from word-of-mouth marketing and small advertising efforts within the market, you may be wondering what else you can do to get your business in front of people searching for the service or product you provide.
One marketing effort you can take advantage of as a local business is Google's local search display. Google's local search display can boost your local business in many ways, from increasing visibility locally to providing potential customers with valuable information.
Here are three reasons why Google's local search display is important in getting your business to the top of search results and boosting your local business' success: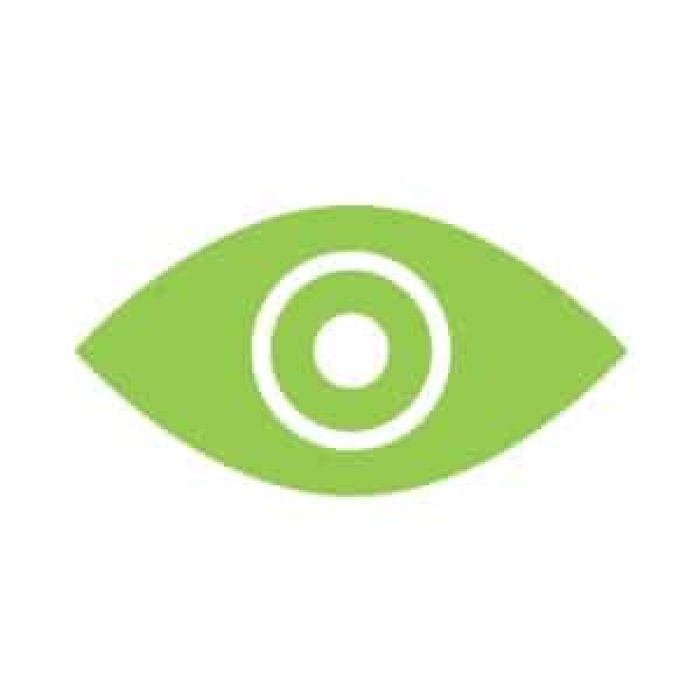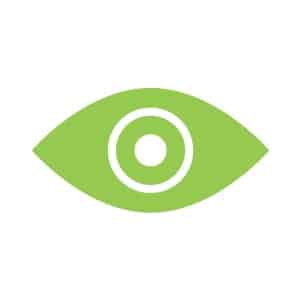 Increase Your Visibility
When you list your business with Google's local search display, your business has a chance to be ranked among the top three businesses displayed for the area. For example, if you're looking for a Chinese restaurant to eat at, you may search Google using the phrase, "Chinese food near me." Google would then show three results at the top of the search result page displaying the Chinese restaurants most relevant to you geographically.
We are beyond the days of looking through a phone book or calling 411 to find out what is located around us. Today's consumers expect to find what they are searching for with little to no effort.
Catapult's research has shown most people are more likely to click on one of the top three locally shown results, avoiding the hassle of searching through page after page of results. By appearing in the top local search ads, you are giving your consumers a quick, easy way to find your business. Increasing your business's visibility is important for your business's growth. By showing up in the top results, you will be attracting the business you want.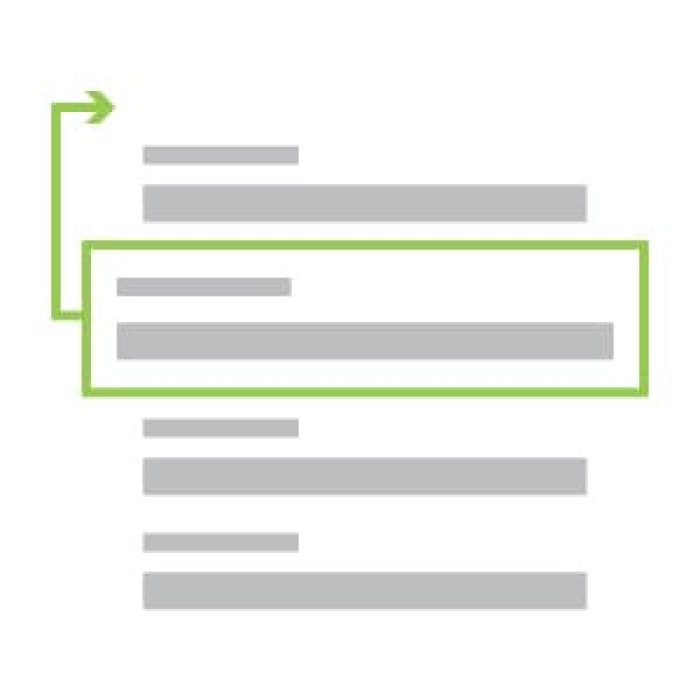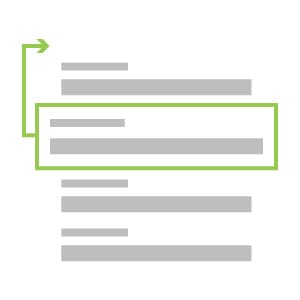 Show Up Above National Businesses and Organic Searches
Being appearing in Google's local search display, you will have potential customers looking at your business FIRST, before the organic search results. Usually, the average person clicks the very first result relating to what he or she may be searching for. When your business is listed in local search, it has the opportunity to be the first result your audience sees.
Organic search results, are now being listed under Google's local search ads. This reorganization gives the local search display, or the local-3-pack, a higher click-through-rate.  With more clicks going to the local search display, your business can have a better return and see more customers when you are listed in it.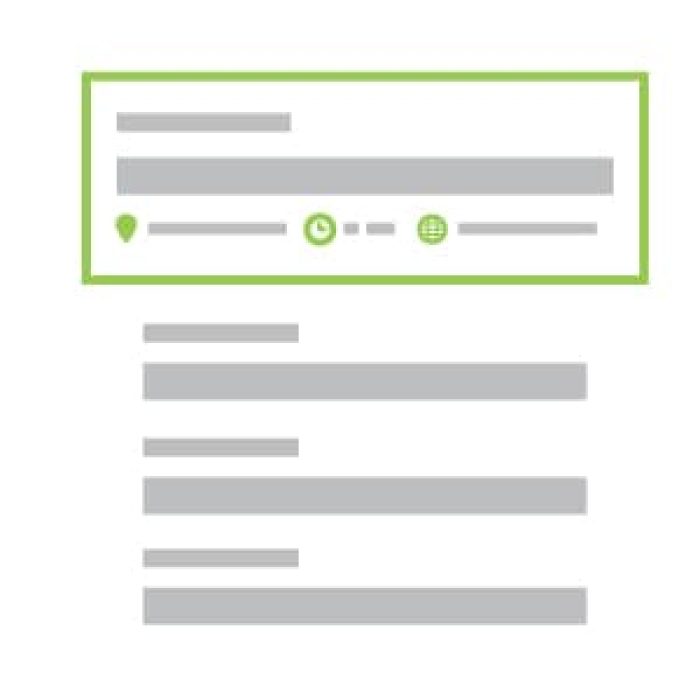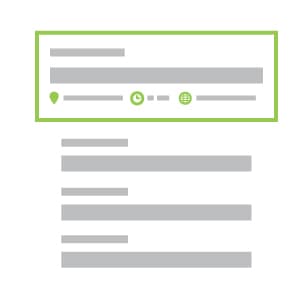 Important Information Displayed in One Spot
When someone searches for a business or service, he or she typically expects to find particular information. The information a potential customer is most likely looking for includes the business's location, reviews, hours, and pictures. With local search ads, all four of these aspects are shown first and foremost. This makes finding out information about your business easy and clear for customers and removes the hassle of them searching your website to find what they needed.
Being in Google's local search display will give your business an advantage over national companies, who may have very little local presence.
Here at Catapult, we want your business to see results. With Google's local search display, we can earn your business the website traffic it deserves. Catapult will make sure your business's website is found on Google's local search display. When you market your business with Catapult, before you know it, you'll see an increase in traffic to your website.
Abigail Scorsone is a Senior at LSU studying Digital Advertising and Business Administration. In her free time, she enjoys cuddling with cats and watching Disney movies.
Work with Catapult Creative Media Inc. Catapult Creative Media Inc. is a digital marketing and design agency serving clients over the United States but is proud to call Baton Rouge, Louisiana home. Founded in 2007, Catapult provides digital, social and mobile marketing solutions backed by relevant strategy and measurable results. Catapult works the web to their clients' advantage, launching them to their next level of success.