The Benefits of Video Marketing – Stand Out in a Crowded Market
In a crowded market, it can be challenging for businesses to differentiate themselves and capture their audience's attention. The marketing channels we've relied on for the past 20 years are becoming oversaturated, making it harder for businesses to stand out using only text and image based content.
However, video marketing has emerged as a powerful tool for businesses looking to differentiate themselves in a crowded market. As a leader in video production, Catapult Creative Media is here to help your business succeed. Stand out from the competition and dominate your market when you harness the benefits of video marketing – contact Catapult today.
Benefits of Video Marketing in a Crowded Market
Video provides a more engaging and memorable experience for viewers than traditional text or image-based content. The combined visual and auditory experience can convey complex messages in a simple and easy-to-understand way. Even more, video gives businesses an opportunity to humanize themselves. Businesses are increasingly leveraging video marketing to create emotionally engaging content that resonates with their audience. This approach not only helps build brand identity and awareness but also fosters trust and drives conversions.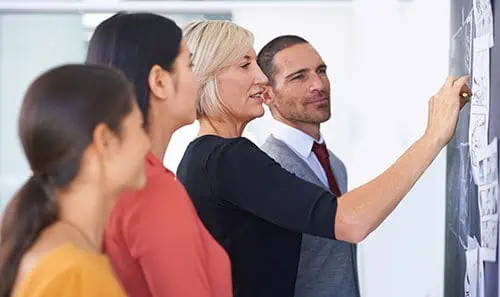 The benefits of video marketing includes providing businesses with an opportunity to showcase their brand's personality and differentiators in a more compelling way than traditional forms of advertising. It allows businesses to create content that aligns with their brand values and resonates with their target audience.
Key Strategies for Creating Videos That Stand Out
To create effective videos that stand out, it's essential to focus on your target audience's needs and interests. This will help you create content that resonates with them and create a strong emotional connection.
Businesses tell stories that evoke emotion and resonate with viewers. By sharing authentic, relatable stories, companies create a strong emotional connection with their audience. These stories can be about the brand's journey, customer success stories, or how their product or service has made a difference in people's lives.
Stay Ahead of the Curve with Catapult's Video Production Services that Benefit Your Business
At Catapult, we deliver exceptional results. Whether your business needs premier video production, content marketing, or new branding, our experienced team is here to help. Contact us today and schedule a free consultation to discuss your project and goals and to benefit from video marketing.