[Baton Rouge, LA, 10/05/21] Catapult Creative Media, Inc. has accepted an award naming the company eighth in the best small business category in Business Report's 2021 Best Places to Work in Baton Rouge.
The Best Places to Work in Baton Rouge is a survey and awards program that identifies and recognizes Baton Rouge's finest employers and provides organizations with valuable employee feedback. Eligibility criteria include whether an organization is publicly or privately held, if the company has a facility in Baton Rouge, and if the company has a minimum of 15 full-time or part-time employees in Baton Rouge or remotely. The rest of the criteria is listed on the Best Places to Work in Baton Rouge website.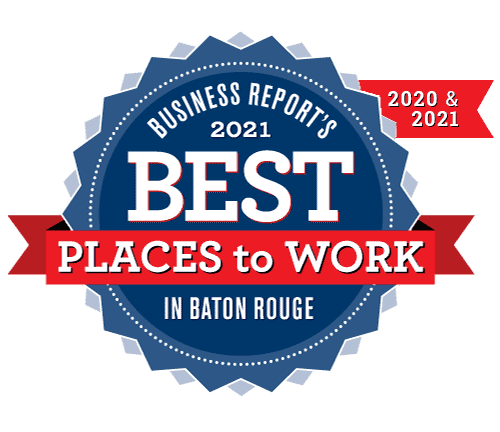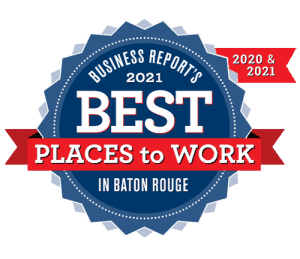 Baton Rouge companies entered a two-part process. The first part evaluated each company's workplace policies, practices, and demographics, while the second part included a survey sent to employees to measure employee experience. The first part of the process was worth 25% of the total evaluation, while the second half was 75%. The combined scores determined the top companies and final rankings.
Catapult Creative Media is honored to be once again recognized as one of the best places to work in Baton Rouge. Last year, the agency won its first Best Places to Work in Baton Rouge award, and they are humbled to receive the award two years in a row.
Catapult prides itself on supporting its employees inside and outside of the workplace as well as encouraging a friendly and sympathetic workplace culture. The agency's core values include accountability, honesty, excellence, respect, and ownership. Catapult's employees are proud to uphold these values when interacting with each other and helping their valuable clients.
"While we've been on the upswing since last year, we were astonished to learn we were awarded for the second year in a row," said Catapult's Chief Creative Director and Co-founder, Virginia Huling. "We are incredibly humbled to accept this award, and I'm grateful and proud of everyone at Catapult who has been a part of this journey."
Catapult is privileged to be included in a list alongside great businesses such as Walters Papillion Thomas Cullens, LLC, Wymar Federal Credit Union, RHH Architects, APAC, and many more. Catapult vows to continue to uphold the high standard they set for themselves and continue to provide a great workplace where people aspire to hold lifelong careers.
---
Caesar Torres is a Junior Copywriter at Catapult Creative Media. He is a graduate of Saint Xavier University with a Bachelor's Degree in Writing and Rhetoric and Mass Communication. During his free time, Caesar is reading, playing video games, or working on his podcast.
Catapult Creative Media Inc. is a digital marketing and design agency that serves clients throughout the United States. Catapult is proud to call Baton Rouge, Louisiana, home. Founded in 2007, Catapult provides digital, social, and mobile marketing solutions backed by relevant strategy and measurable results. Catapult works the web to their clients' advantage, launching them to their next level of success.