Search Engine Marketing Scams— How to Avoid Getting Scammed with Black Hat SEO and Get Real Results Instead
Hundreds of companies all over the world are selling search engine results that aren't what they seem. Companies like this use unethical, unauthorized search engine optimization (SEO) methods to increase your site's ranking on search engine results pages.
These shady, illegitimate methods of producing search engine results are called black hat SEO methods. Picking a search engine marketing company is an important task, because picking a bad one can be harmful to your company.
Getting caught up in a black hat SEO scam is dangerous for your wallet, your reputation, and your company's web visibility. Don't let a search engine marketing scam damage your company.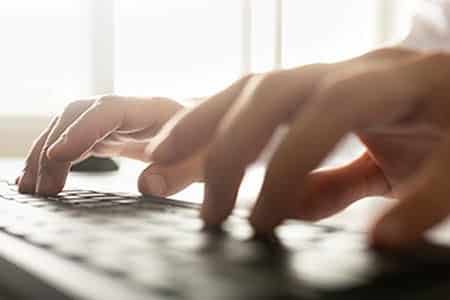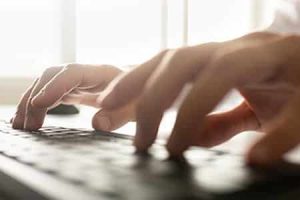 What is Black Hat SEO?
The term black hat means a bad person, villain, or criminal. It originated in old western movies where the bad guys wore black hats and the good guys wore white hats.
SEO stands for search engine optimization, the process of increasing the quality and quantity of web traffic to a specific site from a specific search engine.
Black Hat SEO is any form of SEO that violates the search engines' terms of service. Sites that are caught doing black hat SEO are punished strictly and sometimes banned from search results.
Types of Black Hat SEO
There are many different types of black hat SEO. The most prominent types are:
Keyword Stuffing – Filling a page with irrelevant and unnecessary keywords to manipulate where the page ranks in search results.
Hidden Text – Hiding keywords on a web page, so the page ranks for those keywords but the words aren't visible on the page.
Cloaking – Disguising the true content shown to users by showing different content to search engines.
Sneaky Redirects – Sending users to a different URL than the one they clicked on, perhaps directing users to one page and search engines to another, like cloaking.
Buying Links – Paying another site to link to your content, which is strictly banned by search engines
Reporting a Competitor- reporting a competitor so their site will be banned or penalized, causing your site to outrank them.
These tactics are a shady way to manipulate where a page ranks in search results pages. They create chaos and difficulty for web users, and they harm other sites. They are strictly banned by search engines like Google. Google doesn't play around with sites that are caught using black hat SEO tactics.
Consequences of Using Black Hat SEO
Black hat SEO might reap temporary benefits for your company, but these deceptive tactics can't fool Google's advanced algorithms for long. Google search engine "crawlers" are constantly crawling the web searching for instances of unsportsmanlike SEO behavior.
Most of the time, pages caught using these tactics are instantly de-ranked. Some sites that show evidence of using black hat SEO are domain blacklisted, which can prohibit the entire website from being displayed in the search engine results. This means no one would be able to find your site by search engines at all. Users would have to type in your URL letter by letter to get to your page. With competitors one click away, your site traffic will plummet instantly.
Black hat SEO is dangerous for your business, and can earn you steep, long-term consequences.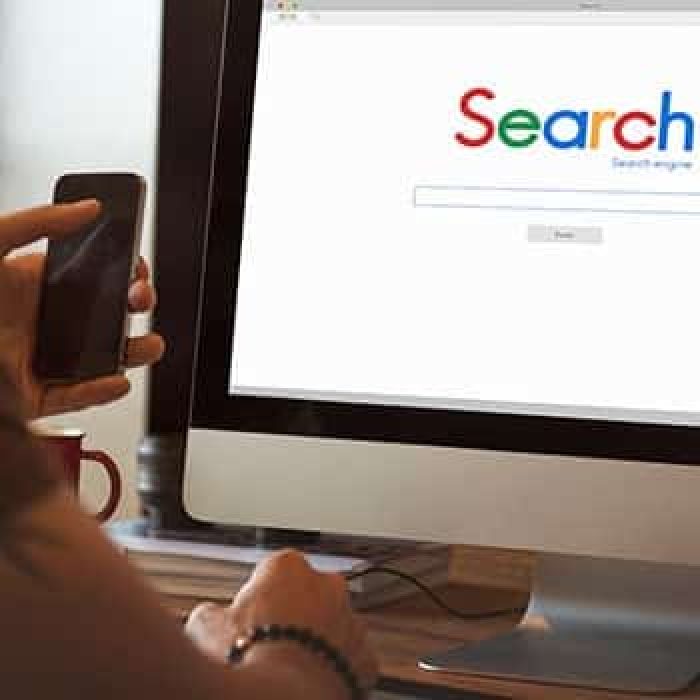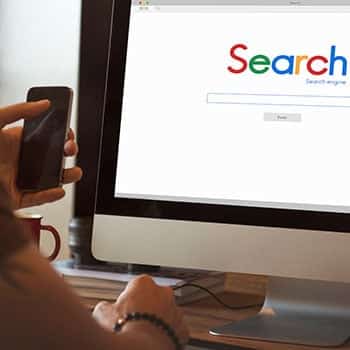 White Hat SEO
White hat SEO is the approved, effective alternative to black hat SEO. White hat SEO refers to SEO tactics that are approved by major search engines' terms and conditions. White hat SEO is the practice of increasing a site ranking and visibility by improving the quality and performance of the site.
Data analysists do research and analytics on your target audience to determine what they are looking for and engaging with online. Then, they optimize your site to align it with your audience's demands.
This usually involves creating more relevant, quality content, using keyword-rich descriptions, and improving the site for a better user experience.
Catapult Creative Media is an Expert in Effective White Hat SEO
Catapult Creative Media is a digital marketing company with extensive knowledge and skill in white hat SEO. We use white hat SEO methods to research your target audience and optimize your site to fit their needs.
Our brilliant data analysts are Google Analytics and Google AdWords certified. They do extensive research on your target audience and competitors. Then our talented team of writers and designers create useful, relevant, and helpful content that is in demand by consumers in your field.
So, don't get roped into a search engine marketing scam that uses black hat SEO to generate results. Hire an ethical digital marketing company to create lasting business for your company without creating negative consequences for your business.
Call Catapult Creative Media today to schedule a consultation with our brilliant team.
We can improve your web presence and visibility to expand your customer base and help your business reach new heights.
Jessica Smith is a Writing Intern at Catapult Creative Media. She is a senior at LSU concentrating in Political Communication. She has also studied at universities in New Zealand and Indonesia. In her spare time, Jessica enjoys listening to live music and exploring the great outdoors.
Work with Catapult Creative Media Inc. Catapult Creative Media Inc. is a digital marketing and design agency serving south Louisiana and headquartered in Baton Rouge. Founded in 2007, Catapult provides digital, social and mobile marketing solutions backed by relevant strategy and measurable results. Catapult works the web to their clients' advantage, launching them to their next level of success.