As AI-powered software and tools dominate and rapidly change the business landscape, business owners need to think about how they will reimagine their online presence, specifically how they appear on search engines.
While learning how to game search engines, you might've heard, "Content is king." Well, that's changed, and we don't expect it to stop anytime soon as AI technologies continue to develop. Catapult Creative Media is here to help you learn how to use an AI brand strategy to dominate your market.
[Related: Debunking the AI and Automation Hype: Opportunities and Challenges in AI Web Design]
AI's Impact on Search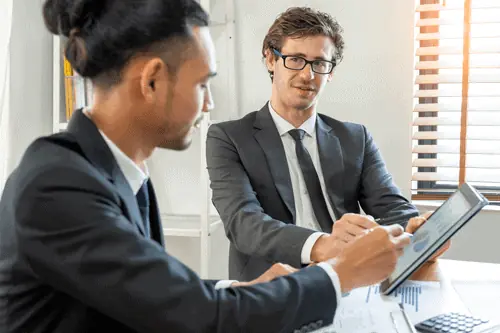 AI will fundamentally change how search works. Traditional SEO practices, rooted in finding the "magic formula," are losing their effectiveness. "Content is king" rings hollow in an age where writing high-quality, valuable content doesn't guarantee success. With AI reshaping search engines like Google, and trends such as video content becoming more relevant, businesses must address the new rules of engagement with an AI brand strategy.
With the rapid developments in AI tools, such as ChatGPT, we can expect things to change dramatically over the next twelve to eighteen months. We don't know for sure how AI will alter search, but we do know that putting all your eggs in one basket isn't wise. So, if you only have a website or only an Instagram account for your business, and you think that's enough, you'll only experience trouble down the road.
It's time to take a multi-directional approach to your brand to ensure you come out on top during this new AI-driven age. Catapult Creative Media, a top-rated digital marketing agency, can help you pursue several strategies, such as content development, web design, social media marketing, video production, and more, to guarantee you dominate your market. Call us at 225-590-3310 and speak to one of our experts to discuss AI brand strategies best for your business.
[Related: AI: The Downfall of Google]
AI Brand Strategies for Your Business
As businesses adjust to this new age, they must consider the following AI brand strategies to stay ahead of the curve and bring in more business.
Creating High-Quality, Multi-purpose Content: As businesses turn toward ChatGPT to generate web content, you might think competing with websites and blogs being uploaded daily would be difficult. However, that's not the case. Google still values high-quality, compelling content over rushed, mundane content. A key component of your strategy will be repurposing that content across various channels, such as newsletters, social posts, and videos. You can maximize your reach without putting in too much time or effort.
Mobile–First, but not Mobile-Only: Best practices are not set in stone. While a mobile-first approach is vital to your website, don't neglect desktop users. It's crucial to understand your industry's unique needs. For instance, if you are a manufacturing company that produces materials your customers need to order online, they might often purchase on their desktops. Pay attention to your website traffic, where you get your leads, and where customers complete transactions.
Adopting a Holistic, Omnichannel Strategy: As we said before, don't put all your eggs in one basket. Instead of focusing solely on your website or a single social media platform, adopt an omnichannel approach that includes web, social, search, and even traditional methods like radio, TV, and billboards.
Let a professional digital marketing agency, like Catapult Creative Media, help you create an omnichannel presence across the marketplace. We have SEO, web design, video, and AI experts on staff and can improve your strategies to ensure a high return on investment. Contact us today to catapult your brand to new heights with an AI brand strategy!
Looking Ahead: The Value of Authenticity and Transparency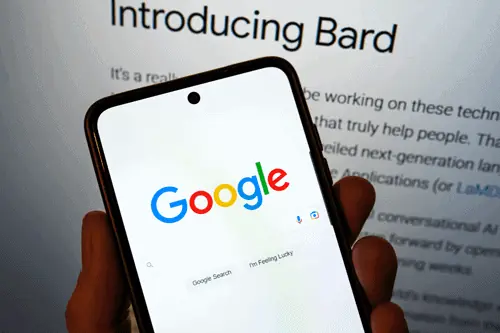 While an AI brand strategy is important, businesses must also value the importance of face-to-face interactions, transparency, and authenticity. Genuine human connection can set a brand apart as the digital landscape becomes more saturated.
Businesses must strive for authenticity, not just in their messaging but in every interaction with their customers. This requires a level of transparency and authenticity previously unimagined but necessary for your AI brand strategy.
Contact Catapult Creative Media for AI Brand Strategies
As we progress into the AI-driven age, businesses must reimagine their online presence, adopt new AI brand strategies, and maintain authenticity. The rules of engagement have changed, and only those willing to adapt and innovate will flourish.
When you need valuable, multi-purpose content across multiple channels, contact Catapult Creative Media. We are SEO, social media, and AI experts and have worked with hundreds of clients to boost their presence to improve their bottom lines. Contact us at 225-590-3310 for our time-tested, creative methods to create an AI brand strategy that increases leads, sales, and revenue.