How to Weather the Coronavirus Storm as a Business Owner with a Free Response Plan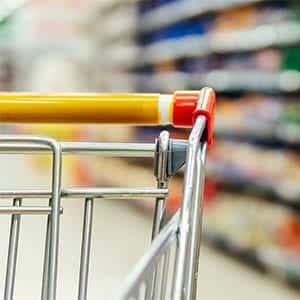 As of this morning, 1,714 people have tested positive for the coronavirus in the United States alone, and the number continues to rise. People are swarming grocery stores and stocking up on enough toilet paper to last until next year (leaving many who need it now, without).
Mob mentality aside, business owners are trying to figure out what they can do as a company to help the situation and provide a safe space for themselves, their employees, and their customers while also keeping their company afloat and profitable.
At Catapult, we've implemented our Pandemic Emergency Preparedness Plan and hope to assist other business owners in enacting a plan of their own. The goal? – to help our community and nation cope with this pandemic by slowing the spread of the virus and keeping resources available for those who truly need it.
Slowing Down the Spread of the Coronavirus – Why Everyone Should Care
Shutting down workplaces, schools, and large gatherings will not stop the coronavirus from spreading, and it's not supposed to. That's right, we cannot stop the spread of the virus. What we can do is slow it down. If you haven't seen the Coronavirus Curve yet, check it out here.
What does this chart mean? The chart explains that while people will still catch the coronavirus, slowing down the spread will help ensure that the healthcare systems will be able to provide care to the people who need it because they won't be overloaded all at once.
For example, if 1,000 people get sick in one community at the same time, the town's local hospital will not be able to care for all 1,000 people. The hospital will not have enough beds, medicine, and staff to care for everyone. However, if those same 1,000 people get sick over a month or two, the hospital will be able to give each person the care they need as they catch the virus. Those initially infected will get better and vacate the hospital in time for others to fill their space when they start feeling ill.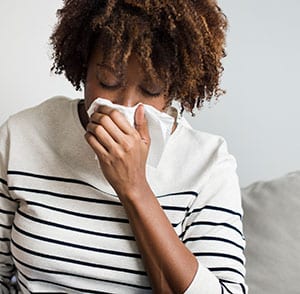 As a citizen of the United States and as a business owner who has a responsibility to their employees, it's important to take the steps you can to help slow the spread of the virus and save as many lives as possible.
Catapult's Pandemic Emergency Preparedness Plan – Getting Out in Front of the Virus
In our efforts to help slow the spread of the coronavirus and to keep resources free for those who need it, Catapult initiated its Pandemic Emergency Preparedness Plan on Wednesday, March 11, 2020, just after Louisiana's Gov. John Bel Edwards signed a state of emergency.
Using our thoroughly built out plan of action, we started taking preventative measures for the safety of our employees and clients alike. We started by acknowledging the serious threat for what it was and moved toward taking action. Our biggest action taken was instituting a company-wide, work-from-home initiative to cut down on unnecessary contact.
Our work-from-home initiative includes virtual employee meetings and virtual client meetings across the board. We've had a great response from everyone in this move, especially our clients who are happy to know we are taking measures to protect them from the virus as well.
Use Catapult's Coronavirus Plan for Your Own Business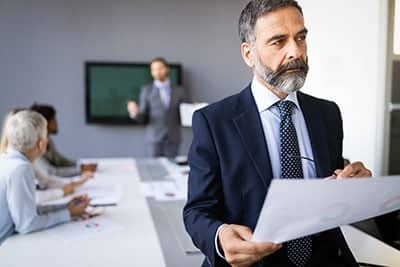 We're serious when we say that we're here to help support other business owners in this time of emergency. We stood up for the community during the 2016 flood by becoming a vector for donations, volunteering, and building a website for information, and we're doing it again today in the best way we know how.
Below is some of Catapult's very own Emergency Preparedness Plan. Use it as a starting place to build your own plan and help slow the spread of the disease.
Catapult is blessed to be working in an industry that can take advantage of many available technologies that weren't around just 20 years ago to continue business operations. This plan may not work for every business owner; however, we are dedicated to helping business owners in other ways. Reach out to Catapult now to see how we can help you prepare for the Coronavirus with technology and services.
Additional Help for Your Business During this National Emergency
If you need help creating messages for your stakeholders or you need equipment to help monitor your employees as they work from home, reach out to us now. As a technology-based and communication driven company, we have the solutions you need to continue business operations as normal, even when everyone is not in the office. From video conferencing that can support up to 300 people to helping create messaging to key stakeholders, we can help you.
During these trying times, it's important for all of us to remember we are in it together. Catapult is committed to being a leader in the community and helping fellow business owners keep going, so that people nationwide can continue to work, receive income, and stay safe.
Call Catapult Creative Media today for more information on possible solutions for your business or to learn more about what we're doing differently during this time of crisis.
Meredith Kisow is the lead copywriter at Catapult. She enjoys reading, hiking, and taking way too many pictures of her cat.
Work with Catapult Creative Media Inc. Catapult Creative Media Inc. is a digital marketing and design agency serving clients over the United States but is proud to call Baton Rouge, Louisiana home. Founded in 2007, Catapult provides digital, social and mobile marketing solutions backed by relevant strategy and measurable results. Catapult works the web to their clients' advantage, launching them to their next level of success.