Many elements that go into a company's success thrive on change, such as advertising, technology, and business culture. With the ever-evolving landscape, businesses must keep up with innovative trends to avoid falling behind in the race for consumer attention. Enter the business consultant: the modern-day Merlin armed with a suit, knowledge, and data to help businesses stay ahead of the curve with business innovation.
At Catapult Creative Media, business consultant David Maples of the Buck Stops Here Podcast, assists businesses in tackling the innovations that shake up the business world. From processes and technology, to industry advertising trends, David and his team at Catapult Creative Media help companies of all sizes continue growing through business innovation.
Identifying Business Innovative Trends and Opportunities
Innovative change is difficult for any industry, that's where a business consultant can help with business innovation. The modern business consultant is a jack of all trades, from being well-read and staying informed about industry developments to assessing the potential impact of new trends on a business. They must bring all the data together to help businesses navigate the sometimes-overwhelming world of business innovation.

Business Consultants Stay Informed About Industry Developments
To help companies stay informed about industry developments, business consultants immerse themselves in the world of business innovation from all industries. This involves attending conferences and networking events to connect with fellow professionals, subscribing to industry publications and newsletters for the latest insights, following thought leaders and influencers on social media, engaging in professional development and training programs, and participating in industry-specific forums and online communities to exchange ideas with peers.
Armed with a wealth of knowledge from all different industries and professionals, they know the existing opportunities, what works and what doesn't, and how to help your company when you need assistance with business innovation. Business consultants make it their job to be well informed so when you call, we already have all the answers.
[Related: How to Integrate AI into Your Business]
Business Consultants Assess the Potential Impact of New Trends on A Business
Business consultants must also assess the potential impact of new trends on a business in terms of business innovation. They must have a thorough understanding of the competitive landscape, as well as an evaluation of the company's current strengths and weaknesses. Business consultants must identify opportunities for growth and potential threats, forecast the financial implications of adopting new trends, and consider the long-term viability and sustainability of these trends to ensure businesses are making informed decisions about which business innovations to embrace.
In other words, there are a lot of trends out there. We help you understand which ones are worth your time and which ones will only slow you down and stunt your production in the realm of business innovation.
Business Consultants Tailor Innovative Strategies to A Company's Unique Needs
To tailor innovative strategies to a company's unique needs, business consultants must first understand the company's culture and values. They must then identify the specific pain points and challenges faced by your business and collaborate with key stakeholders to develop customized solutions for business innovation. Integrating the chosen strategies with existing processes and systems is crucial to ensuring a seamless transition. Finally, business consultants must ensure the selected business innovations align with the company's short-term and long-term goals, setting the stage for continued success.
Innovative change is difficult for any industry, especially when trends seem to change as quickly as a chameleon's colors. Business consultants will help you look at current processes and determine if they are up to par with the latest industry trends and technology options available. They'll help you understand the advertising landscape for your industry to ensure you stand out from your competition and more. Don't struggle through industry-changing advancements alone, talk to a business consultant at Catapult Creative Media and set an upward trajectory of success through business innovation.
Implementing Innovative Strategies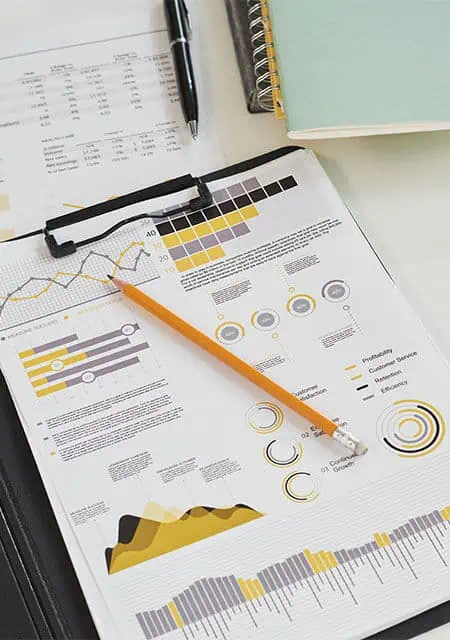 To implement innovative advertising strategies, business consultants must create a culture of business innovation within the company. This involves developing a strategic plan for adopting new technologies and techniques, as well as training and upskilling employees to effectively leverage these innovations. The consultant will act as a technological change agent, identifying problems and bottlenecks and introducing changes in a way that will be adopted by the organization.
Consultants will often choose one large area of improvement to implement over six months in the realm of business innovation. This would be a big implementation that will have a great impact on your business. But with big change comes growing problems. The consultant will work with you and your team continuously to ensure adoption while improving other elements within your business related to business innovation.
Measuring the Success of Innovative Approaches
Measuring the success of innovative approaches is crucial for continuous improvement. Business consultants will establish KPIs for business innovation initiatives, analyze data to assess the effectiveness of new strategies, and adjust and refine the approach based on performance insights.
Over time, your company will see major improvements as processes are refined and tailored to your exact goals and needs as a company, thanks to business innovation.
The Ongoing Need for Innovation in Business
A company's ongoing need for business innovation cannot be overstated. Business consultants play a vital role in supporting companies to stay ahead of the curve and achieve long-term success. The modern business consultant is the guiding light that helps businesses navigate the ever-evolving landscape of business innovation.
If you're in need of assistance in embracing business innovation at your company, contact Catapult Creative Media for business consulting. We'll ensure your path to success with comprehensive, tailored solutions.