The 2018 Google Algorithm Updates Could Be a Gamechanger for How Your Website Ranks Organically
A website's organic ranking on Google is based off several hundreds of factors, which makes up Google's complex algorithmic process. The algorithm helps Google properly rank and prioritize millions of websites at once for the search engine results pages (SERP).
Google updates its algorithm almost daily without much notice because they usually make small changes. However, when a major Google algorithm update occurs, there is a massive impact on website search rankings.
So far in 2018, there have been about three core Google algorithm updates.
To give you an idea of what these changes entailed, we have provided you with the biggest takeaways from 2018's Google algorithm updates that have been released.
Knowing about these recent updates will help you better understand what you can do to improve your site's ranking.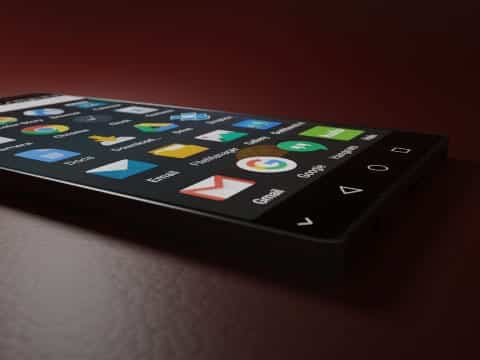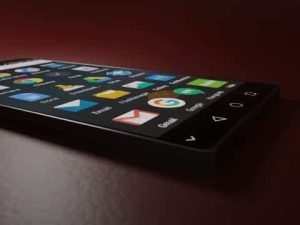 If Your Website Is Not Designed for Mobile, Prepare for the Penalties
Mobile search has become a highly powerful tool for people out and about and looking for places "near me."
That is why Google released mobile-first indexing in March 2018, which basically determined that your website's ranking on a desktop search result's page may not be the same as on a mobile search result's page.
Shortly after mobile-first indexing was released, Google announced in July 2018 that how fast a webpage loads for mobile search results will be factored into the site's search ranking.
Basically, the faster your mobile website loads, the better your website will rank organically for mobile searches.
This seems fair enough. However, this also means that having either a mobile version of your website or a responsive web design will be necessary in order to be ranked higher than websites that have the same look as they do on desktop.
What responsive design means is that a website naturally adapts, both in design and functionality, to the device a person is using without the need of an entirely separate mobile version of the site.
For our clients at Catapult Creative Media, you can breathe a sigh of relief that we are always one step ahead of the curve.
Every website we build at Catapult is done with a responsive design to provide users with the best experience possible no matter if they are visiting a site on a mobile or tablet screen.
Surprisingly, Mobile-First Wasn't Even the Most Significant Google Algorithm Update of 2018
The mobile-first update was released to benefit mobile users and make it more convenient for them when they are doing searches on a smaller screen.
Even though the mobile search updates that Google released were significant, the latest Google algorithm update unveiled on August 1, 2018, has made a global impact for search ranking on the SERPs. The latest core update has placed more emphasis on enhancing your website's mobile experience for users.
However, the biggest change is that Google has now put a bigger emphasis on having relevant content on your pages.
Websites with relevant content for search and that are considered to be from a credible source can expect to see a boost in search ranking whereas some others may see a decrease in ranking.
So, What Does This All Really Mean?
Google is becoming stricter with its site ranking to provide users a better experience both in information and site functionality.
All in all, it's more important than ever to have an SEO specialist get your website up to par.
Being sure your website is mobile-responsive and has a fast loading time will help your site increase its ranking on the SERP.
On top of that, ask your SEO specialist if the content on your site is still relevant and searchable, as that might soon be the difference between a website ranked on the first page of results and one that is on the second page.
If you feel as though your website is not receiving enough traffic as it did before, your site could have lost its search ranking from the Google algorithm updates and may not be getting as many clicks due to its low visibility.
Fortunately, the SEO specialists at Catapult use proven methods to track and measure ranking. They can also improve the content and load time of your site to give it an extra boost in search.
For more information on how we can help you improve or recover your site's search ranking, schedule a consultation with Catapult Creative Media today.
Ashley Boudreaux is a Digital Analyst for Catapult Creative Media. She is an LSU graduate with a B.A. in Mass Communication and a minor in French. In her free time, she enjoys visiting petting zoos and climbing trees.
Work with Catapult Creative Media Inc.  Catapult Creative Media Inc. is a digital marketing and design agency serving clients over the United States but is proud to call Baton Rouge, Louisiana home. Founded in 2007, Catapult provides digital, social and mobile marketing solutions backed by relevant strategy and measurable results. Catapult works the web to their clients' advantage, launching them to their next level of success.