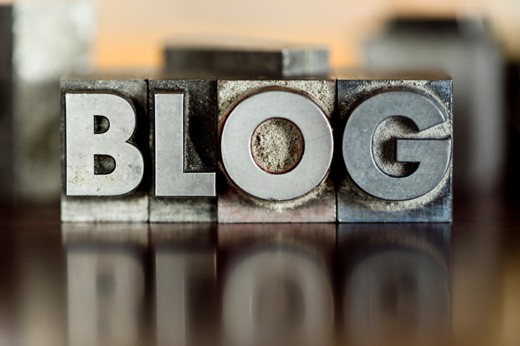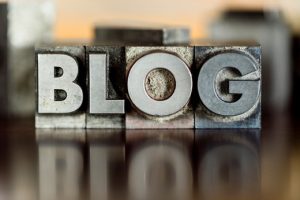 Blogging Can Boost Your Business 
Many small business owners are turning to blogging to better connect with their customers. According to a study conducted by Hubspot, businesses that blog get 55% more website visitors compared to those that don't. Blogging can be a powerful tool in your marketing arsenal and if utilized correctly can boost your bottom line substantially, but how?
Typically, a blog is a discussion or information website that displays its entries in reverse chronological order so that the most recent posts appear first. Companies use blogging as a platform to reach out to its customers and keep them updated on company news. However, blogging doesn't need to be all about business, you can make it fun as well. Are people doing something silly around the office? Blog about it!
Your business can benefit from blogging via three distinct ways:
Helps you connect with your customers on a more personal level
Build brand loyalty and trust
Strengthens your search engine optimization efforts
Connect with your customers on a more personal level
By maintaining an active blog, your customers will feel more connected to your business. Customers will feel more appreciated if they see you actively reaching out to them. The better customers feel, the more money they're likely to spend; and that's ultimately what you're after, correct?
Another tip with connecting with your customers is integrating your social media profiles with your blog. You can allow people to comment on your blog simply by letting them log into their Facebook profiles. If your company already has a Facebook page, you can let your followers know when you've actively posted on your blog. By integrating your blog with your social media profiles, you're further connecting with your customers on a more personal level.
In these troubled economic times, you want to be able to differentiate yourself from your competitors or give your company that additional edge. Blogging is the perfect tool to find out what your customers are saying about your product or service. It has never been this easy to connect with all of your customers at once in an interactive environment. A well-run blog serves as the perfect platform to get your message out to your customers.
Build brand loyalty and trust
If you actively post quality information, answer questions your potential customers may have, or cover industry news on your blog, you will appear to readers as a knowledgeable and authoritative person on the subject. What better way to convince people to buy your product or service than by showing them that you are indeed the best at what you do?
By looking knowledgeable on the subject, people will come to you for advice and additional information. This could lead to anything from new sales to inquiries from reporters to appear in interviews. Regardless, blogging actively over a period of time will definitely increase brand loyalty and trust for your business.
Improve search engine optimization efforts
During the development of your company's web site, you've probably heard of the term 'search engine optimization' or SEO. Search engine optimization is the practice of making your website as search engine friendly as possible in order for it to rank well in the search engine rankings. The more the search engines like your web site, the higher up you'll rank for certain keywords. The higher you rank, the more sales you'll receive.
Search engines love fresh, engaging, quality content. In fact, the more quality content you have, the more the search engines will like your site. By posting new content on your blog, you're giving the search engines a reason to love your site and to keep sending visitors there.
As a leader in your respective industry, you've amassed a wealth of information about your particular product or service. By blogging, you're sharing that information with your customers. If you provide good content, the search engines will reward you by providing additional visitors (or in your case, customers) to your web site. By maintaining a blog on your company's web site, you're directly helping your search engine optimization efforts.
As you can see, blogging can have profound effects on your web sites online presence. It can help you improve customer relations, build brand loyalty and trust, and even improve your search engine optimization efforts. Blogging doesn't have to be difficult, and it shouldn't be. Just think of what your customers would like to hear, and provide them with that information. You have nothing to lose by blogging, and if done correctly, it can significantly benefit your business – and your bottom line.
Sources:
http://www.impactbnd.com/businesses-blog-get-more-visitors/#axzz1yqBKKX00
Image: http://seankeeley.com/how-to-blog-learn-online-blogging-blogger-intro-sports-webinar-nunesmagician/