Customers' Online Reviews Could Boost Your Business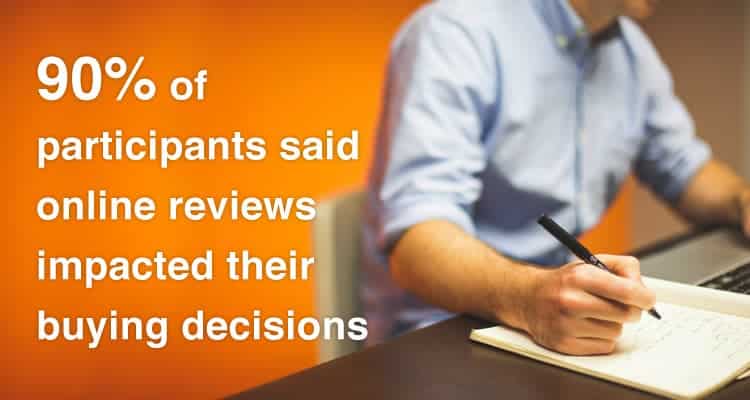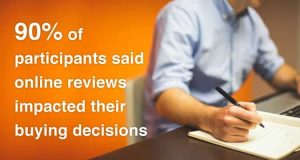 Most consumers say they look to and trust online reviews when making buying decisions. According to a Zendesk survey, close to 90% of participants said online reviews impacted their buying decisions.
For most potential customers, reading online reviews is the first step in the buying process. Customer reviews give buyers what they see as a more authentic vision of what to expect from your company.
Since people are looking at your company's reviews before deciding whether or not they want your product or service, it's important to motivate your satisfied customers to review you online. By knowing how to generate more reviews from your customers, you can gain control over your business's online reputation. Encourage customers to write online reviews for your business with these strategies:
Be Where Customers Can Review You
Make sure that you are present on different review sites and social media sites. Yelp, Angie's List, Google Local, Google Places, Yahoo Local and LinkedIn are a few popular review sites. Without a presence on review sites, customers will have no way to review you, and you may lose credibility with potential customers. Setting up accounts on these websites is the first step to getting more online reviews.
Don't be Afraid to Ask for Reviews
If a customer is satisfied with your services, ask them to write a review or testimonial for your business. If you can, ask for a review immediately after the transaction. This is when your customer will be most willing to help you out. And it's always best to ask your customers for a review in person. This can help form personal relationships with your clients by showing them that they are important to your business.
Make It Easy to Give an Online Review
You can quickly turn off customers if they have to work to review you. If you send out an email or post a link to your website on social media, make sure the link goes directly to the review site. Also, make the reviewing process simple, with only one or two steps. By making it as easy as possible to give an online review, customers will be much more likely to review you.
Follow Up With Satisfied Customers
Send a follow-up email to ask your customers to review you online. Following up with your customers also shows that you are interested in their feedback. They'll want to review you if they feel like their opinion matters to you. Customers are more likely to review your company if you follow up soon after a transaction, so try to plan on sending that follow-up within a few days or weeks.
Give Them a Reason to Review You
Giving discounts or special offers for online reviews will not only help you generate more reviews, but will also give customers a reason to return to your business. You could also offer to enter names for a prize drawing or offer other promotional products or services. Small rewards incentivize customers to get online and write reviews for your company.
The best way to generate great online reviews is to provide great products and great customer service. Be so remarkable at what you do that your customers feel the need to spread the word, online and off.
Use these helpful tips to encourage your customers to give you online reviews. When you're ready to invest in your online reputation, call Catapult Creative Media and we'll set you up with a free 30 minute consultation.
Work with Catapult Creative Media Inc.
Catapult Creative Media Inc. is a digital marketing and design agency serving south Louisiana and headquartered in Baton Rouge. Founded in 2007, Catapult provides digital, social and mobile marketing solutions backed by relevant strategy and measurable results. Catapult works the web to their clients' advantage, launching them to their next level of success.