Our Employees Learned Valuable Business Lessons at the PRSSA National Conference
Our digital marketing interns just returned from the Public Relations Student Society of America (PRSSA) National Conference in Indianapolis, Indiana. At the conference, they attended various sessions and networking events and learned from some of today's top public relations professionals. Check out what public relations information they gleaned from the conference and how it fits into your business' public relations model.
Maddie's Takeaways from the PRSSA National Conference: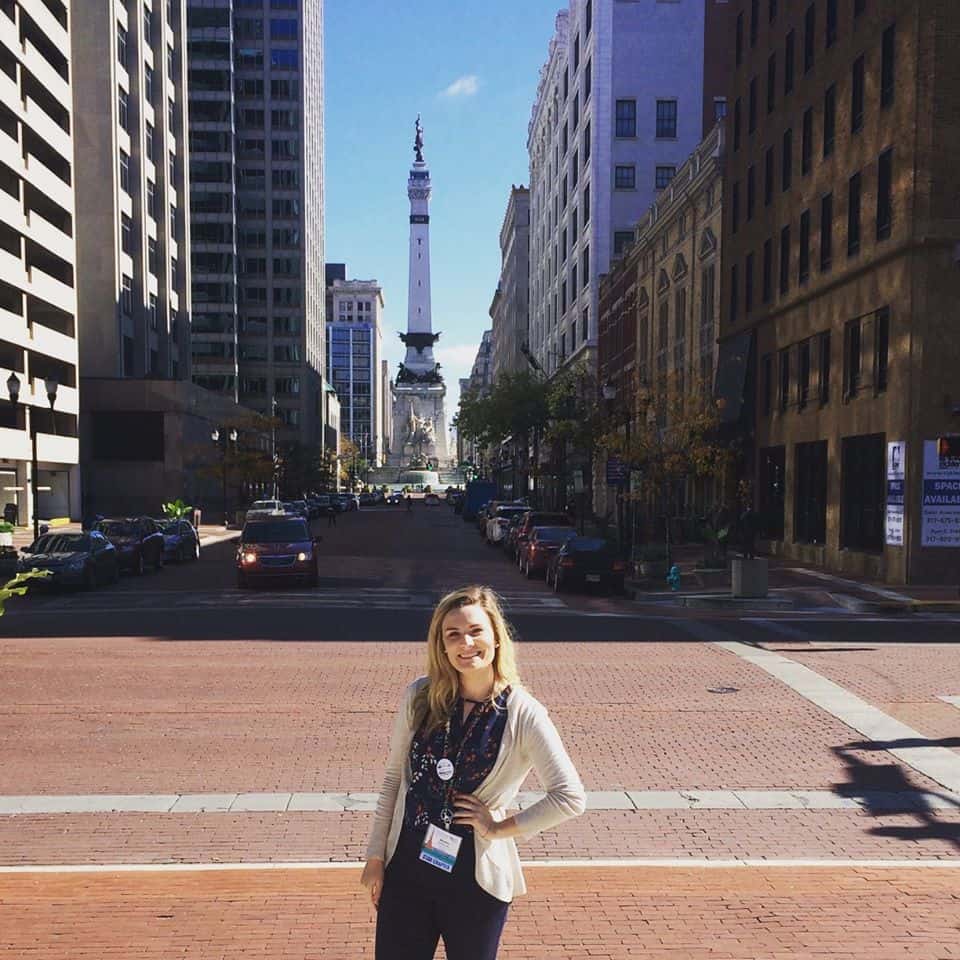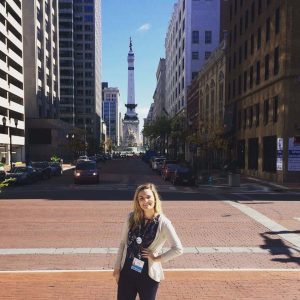 Going to this year's PRSSA National Conference was such an exciting experience as I got to enjoy all the main benefits of any conference: networking and learning. At the conference, I networked with students from PRSSA chapters across the country, attended informational sessions, toured a local full-service creative agency, and handed out business cards to every public relations professional I met. I also attended many conference sessions featuring speakers from reputable companies and wrote pages of business-educational notes until my hand grew tired. The session that taught me the most was the one with Holly Wagner, the product placement and blogger influencer for Vera Bradley.
Wagner hosted a session to explain the process of implementing a new marketing campaign and all of the successes and issues that go along with it. The company's ongoing campaign, It's Good to be a Girl, encourages all customers to go on social media and share reasons why they think it's good to be a girl using the hashtag #ItsGoodToBeAGirl.
Vera Bradley executives decided to begin the campaign after realizing they were losing customers because of their overly broad target market, a detail all businesses need to be aware of and adjust properly. Originally Vera Bradley targeted all females from eight to 80 years old. This new campaign narrowed their target audience and is geared toward millennials, focusing on social media and including a celebrity brand ambassador in her mid-20's who embodies the ideal Vera Bradley customer.
Wagner, who's been with the company for 12 years, continued to speak to the campaign's success throughout the session and offered the advice of, "If you want to be relevant in today's day and age, you've got to connect with millennials." The campaign is an ongoing success and has incorporated social media in innovative ways such as using a Twitter vending machine in Vera Bradley's NYC location. The vending machine allows Twitter users to log in to their accounts and tweet why they think #ItsGoodToBeAGirl and when they are finished a Vera Bradley gift is dispensed to them. A tip worthy of any business that Vera Bradley imparted to us at the session was that knowing your target market can really help your business be successful, and it's also important to keep that audience continuously engaged.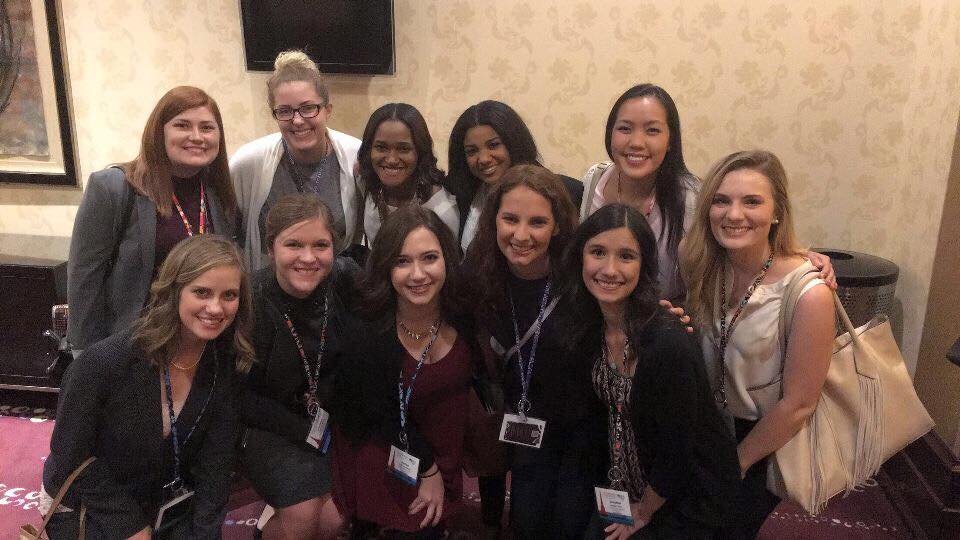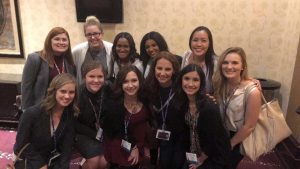 Vera Bradley knows the importance of continuing to keep things fresh, always adding new products to its website to keep loyal customers engaged while also accommodating its new target market. The company, known for its brightly-colored, quilted patterns, came across the issue of girls using its products during grade school but then moving on to other brands for more neutral colored items once they entered the professional world. To accommodate this, Vera Bradley introduced new professional pieces with leather on the outside that still incorporated the same fun patterns that girls grew up with on the inside.
The key takeaway from this session was engagement. Learning how to engage your target market with your products will help your business grow and reach the goals you've set. Throughout the session, the audience experienced this engagement first-hand as we were shown promotional videos for the campaign and asked to share why we think it's good to be a girl. Wagner continued to involve the audience and even handed out a free piece of Vera Bradley merchandise to everyone who attended. Most people in the room, myself included, were taking pictures of the merchandise and sharing it on Snapchat to brag about it to our friends, providing free marketing for Vera Bradley products.
Keep in mind that when you give a presentation about your brand, you want your audience to feel an emotional connection. Whether that emotion is excitement to buy your product, empowerment to make a difference in the world, or any other emotion you want people to feel when they think about your business, it's important that you make your audience feel something. The presenter for Vera Bradley could have easily shown us a plain PowerPoint presentation about the history of the brand, but instead, the presentation was filled with gifts, empowering videos, and colorful presentation slides. The presentation reflected the fun and girly culture that the brand represents. I left the Vera Bradley session feeling excited about my new cosmetic bag and more empowered than ever to take on the professional world as a girl.
Hailey's Tips from the PRSSA National Conference: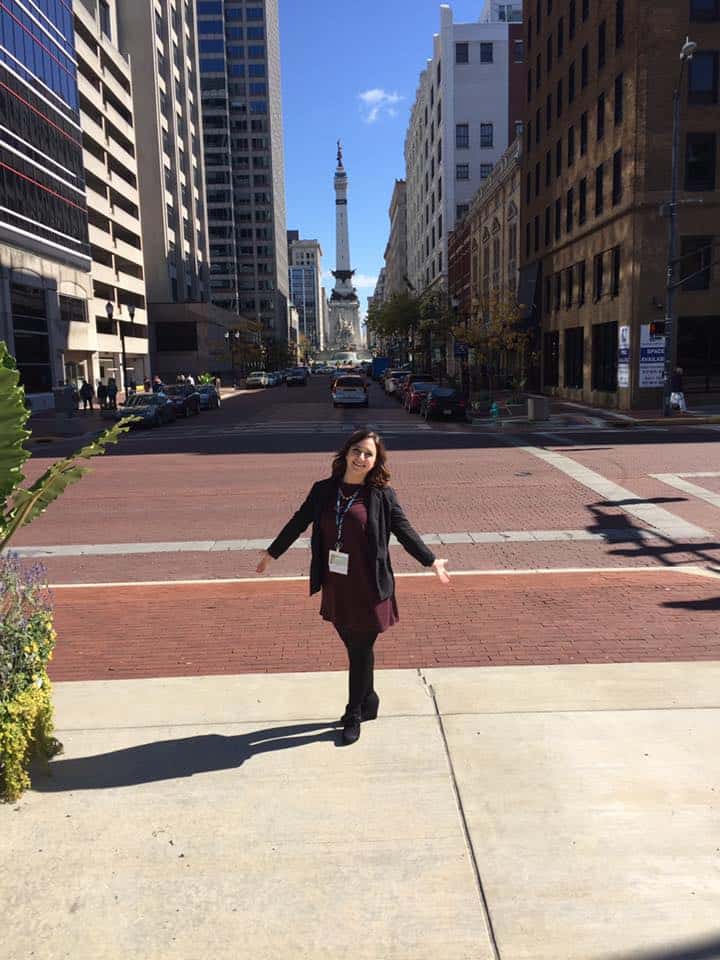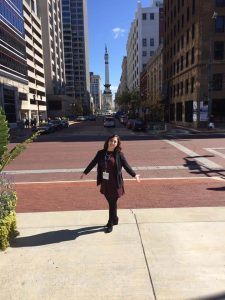 The best things about attending the conference this year was that it reignited my passion for public relations and connected me to professionals and students who feel the same zeal for our profession. I look forward to attending more conferences as a professional so I can continue to learn from talented public relations professionals from across the United States.
Other than the renewed passion, I gained so much at the conference and learned some valuable public relations lessons. There were professionals from every corner of the PR realm from nonprofit to agencies to corporations. There was even an astronaut present! Any professional could benefit from attending or use what I learned at PRSSA National Conference to improve a business public relations plan.
For example, as a business it is important to know how to handle a crisis. Jen Dial of Eli Lily and Company, an American global pharmaceutical company, presented on what she called the three A's of crisis communication.
If you or your business is ever facing a crisis, remember the 3 A's: acknowledge, apologize, action. Acknowledge the crisis and your audience's worries. Apologize for any and all wrongdoing. Take action to fix the problem and ensure it doesn't happen again. Most importantly, never say "no comment" to a reporter. Just because you don't talk to a reporter doesn't mean they won't run a story about your business, regardless of whether or not they have information. Instead of hiding information, be transparent and provide them with accurate information as soon as possible so they don't print something far worse than the truth.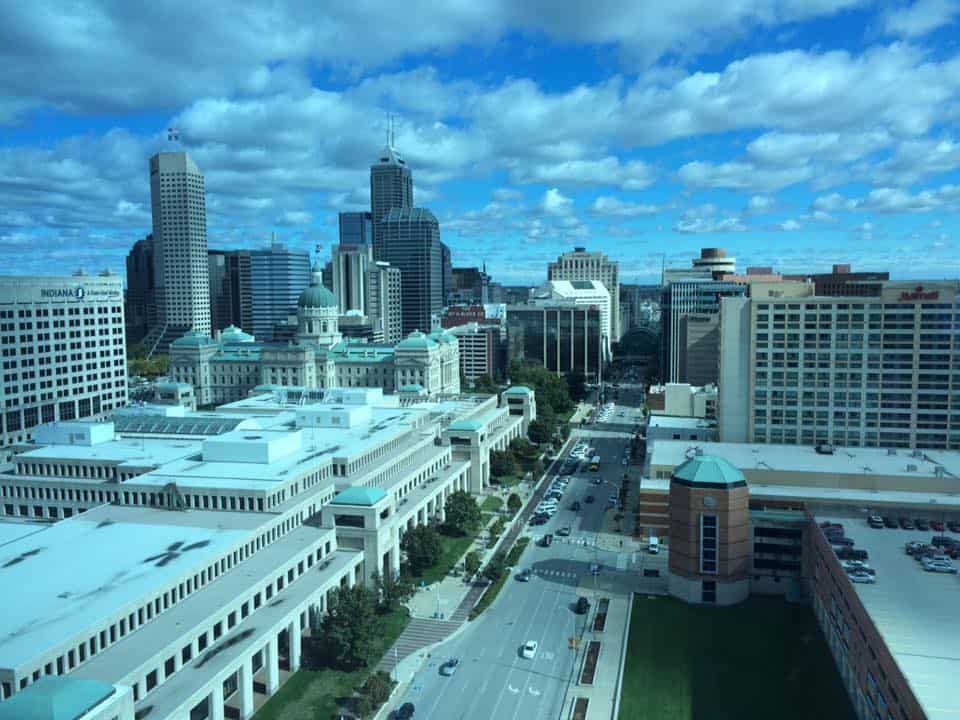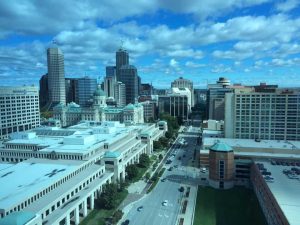 While at the conference, I also attended a Public Relations Society of America (PRSA) general session that was geared toward established professionals. Since their conference was being held at the same time as the collegiate level conference, it provided amazing networking opportunities between students and professionals. Speaking at this particular general session was Scott Kelly, NASA Astronaut who spent a year in space in the name of science. My nerd side was totally showing and I was a little star struck to say the least.
There were two main lessons I learned from Kelly. The first was to prepare for the unlikely. This includes planning for anything from accidents to technology malfunctions. While in space, every possible outcome had a plan to accompany it and a set of safety preparations. When a satellite came a little too close to the International Space Center, Kelly knew what he was supposed to do to prepare for possible impact. He said that every business should have a plan for all possible outcomes.
The second lesson was the importance of engaging your audience on social media. While in space, President Obama challenged him to post photos to Instagram. He was able to share his adventure with his audience while 220 miles above Earth. Kelly was able to give his audience snippets of things that they normally don't see, like images of the 400 experiments that took place in the International Space Center and intimate pictures of outer space.
For a business, it's important to connect with your audience through social media as well. Use it to release new products or services, brand your business, spotlight employees, and engage in two-way communication with current and potential clients.
Conference goers provided a perfect example of two-way, social media communication as attendees live tweeted every session. They were able to join in on the conversation, share what they learned, and make new friends without even leaving the Twitter-sphere, leaving the hashtag, #PRSSANC, a trending topic. Let's just say I would love to check my Twitter analytics after the conference! #SoManyRetweets
What You Can Take Away from Our Interns' Adventure:
From tips on running a successful campaign and engaging your audience to the three A's of crisis communication, our interns returned to Catapult with an immense amount of new information. Regardless of your business type, planning for the unlikely, knowing your audience, and using social media and emotions to create relationships should be integral in your affairs.
Professional conferences provide employees and students with the opportunity to learn from experts, network with peers, and create long lasting relationships. Our experience at PRSSA National Conference was invigorating and we couldn't wait to come back to Catapult Creative Media and share our new knowledge with everyone in our office and now with you!
Madeline Neal is a senior at LSU studying Mass Communication. When she's not taking selfies with her dog, Emma, you'll find her at a local bakery eating chocolate chip cookies. In her spare time, she watches reruns of "The Office" and hopes one day to live in New York City.
Hailey Johnson is a senior at LSU studying Mass Communication. If she is not binge watching Netflix, you can find her catching up on trending social media topics or day dreaming about traveling. She enjoys short walks on the beach and obsessing over pop culture.
Work with Catapult Creative Media Inc. Catapult Creative Media Inc. is a digital marketing and design agency serving clients over the United States but is proud to call Baton Rouge, Louisiana home. Founded in 2007, Catapult provides digital, social and mobile marketing solutions backed by relevant strategy and measurable results. Catapult works the web to their clients' advantage, launching them to their next level of success.