Overview
Five Leaf Labs is a CBD company that produces high-quality products sourced from organic, pesticide-free hemp, which effectively relieve pain and stress. When the owners started the company in 2020, they needed help getting the word out about their CBD products, so they turned to Catapult Creative Media.
With a strong branding and marketing strategy and flawless execution, we helped them showcase their products by delivering product packaging, a website, and more for their organic, ISO-certified Lab CBD products.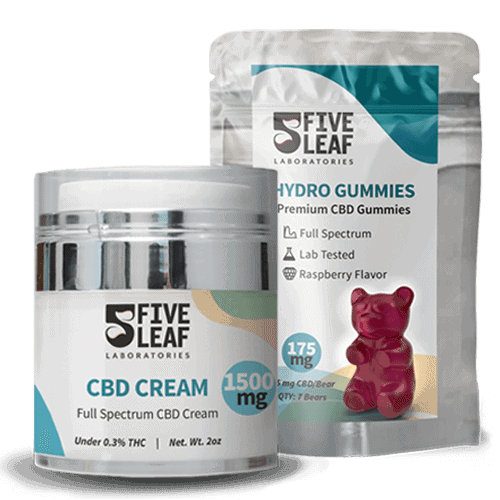 What We Provided:
Banner
Brochure
Digital Brochure
Logo Design
Packaging Design
Search Engine Optimization
Social Media
Website Design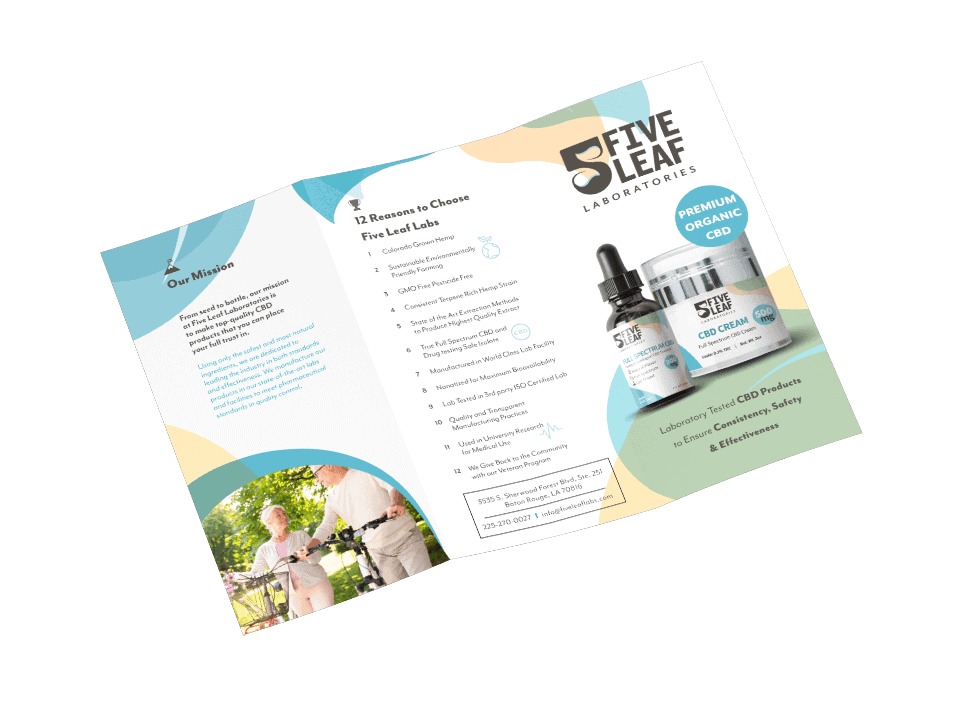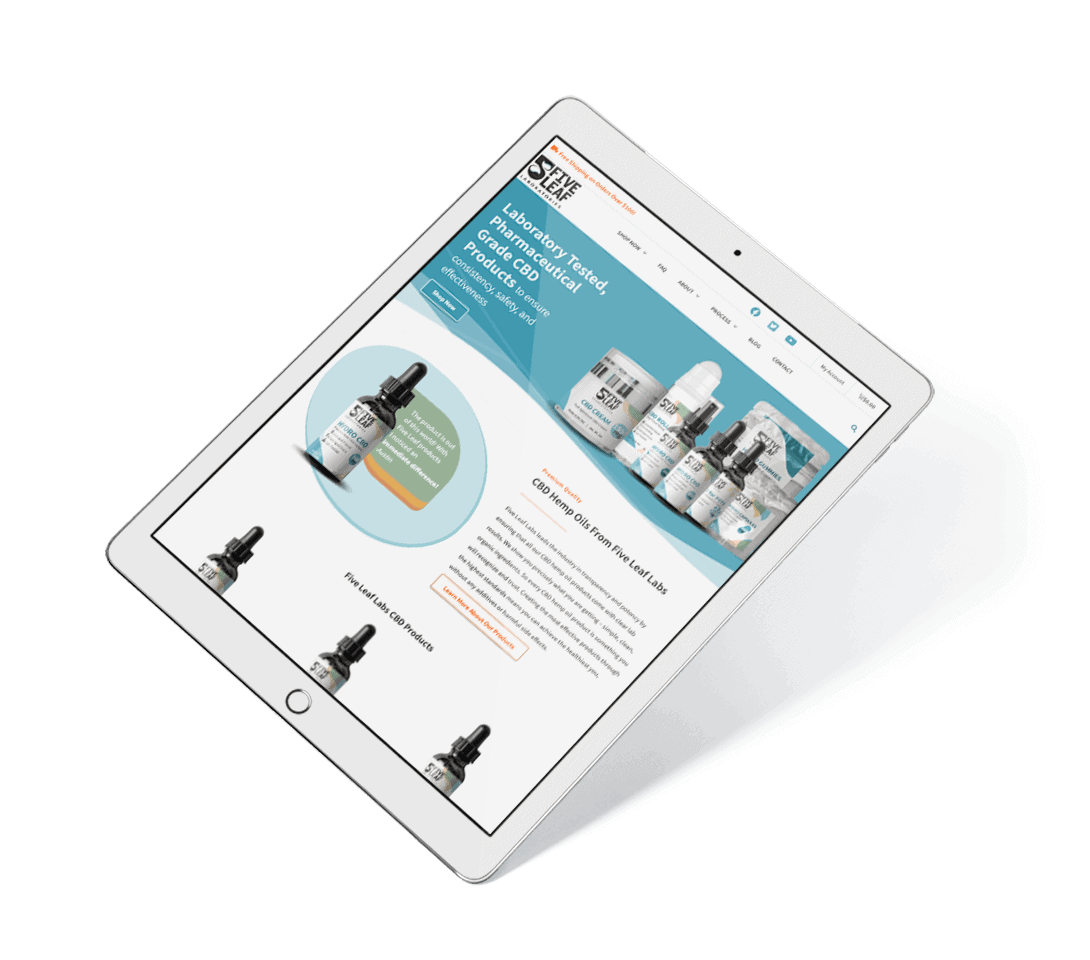 Before working with Catapult Creative Media, Five Leaf Labs faced challenges getting found online and solidifying a strong visual branding. They needed a brand that conveyed a trustworthy, high-quality, and safe product that would meet individual needs of stress, anxiety, or pain relief.
Catapult worked and reworked their logo and branding to ensure it showcased the processes and testing the product went through to meet the highest lab, manufacturing, and farming standards. 
After solidifying their logo and branding, we moved onto developing and redesigning their website. The Catapult team built a 17-page custom shopping cart website, and delivered rebranding, logo design, and search engine optimization (SEO). Since our first project with Five Leaf Labs, we've completed additional services for them, including analytics, social media management, print material design, e-commerce solutions, and more.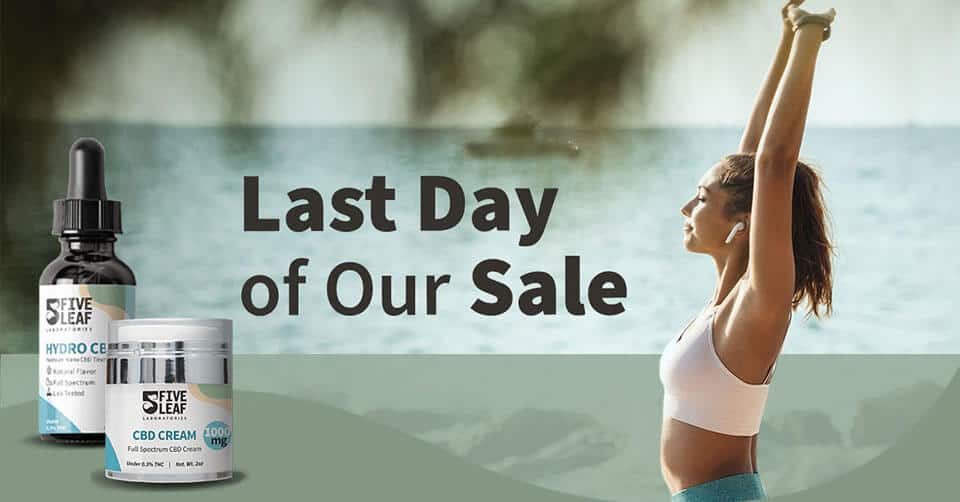 Results
The Results from Our Branding & Marketing Strategy
With their custom branding, they are able to showcase how safe, high-quality, and organic their products are. Their packaging conveys these important features of their product and builds trust with their consumers.
Five Leaf Labs has expanded its reach to increase its ROI. Since we launched their site, they have received a 512% increase in traffic. Thanks to their initial success, they have developed new products that continue to reach customers from coast to coast.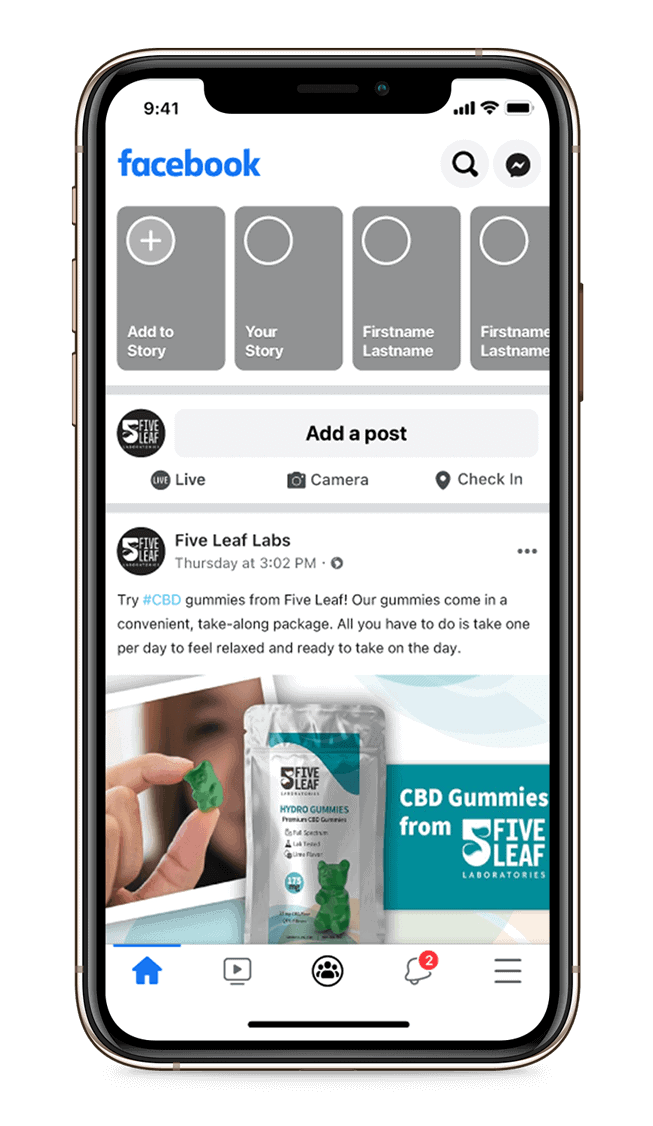 Are You Ready for More Business?
Get SEO & Branding Services from Catapult!