Every Business Needs a Public Relations Crisis Plan
We are all familiar with the current scandals surrounding the airline industry, specifically with United and Delta Airlines. These incidents that the airlines are dealing with give other companies a chance to learn from and prepare for similar events.
While smaller companies may not face crises as extreme as what United or Delta faced, they will experience some that test the business. As a company, having a response plan and knowing how to communicate during a public relations crisis will determine whether or not you continue to thrive in your industry.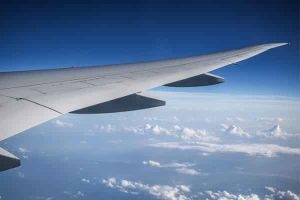 Remember: This Could Be You
Crises and incidents happen to smaller companies all the time. A common crisis a small company may face is an upset client making an unplanned stop at the office, or a negative Yelp review that lowers a company's outstanding 4.5 stars rating to a sad 2.0. Small companies frequently face problems, and how they handle it is vital to their survival.
Plan for the Disaster
When disaster hits, crisis management is key. Having a plan set in place can make all the difference in helping your company through a crisis. According to Melissa Agnes, president and co-founder of Anges + Day Inc., when referring to crisis management "…always focus on building a relationship with your customers, fans and followers, you will always find yourself communicating in the right direction."
A crisis plan can simply be a timeline for when to communicate to the public, or a fully detailed plan with drafts of speeches almost ready to go. Plans vary from company to company, but make sure your plan focuses on fixing and building your relationships with the public.
Timing is Key
Whether your company has a crisis management plan or not, a timely reaction will get the recovery process started. Some companies fail to react in a timely fashion, waiting a full 24 hours or more to respond. Waiting too long leaves the offending company open to speculation and rumor that hurts their relationships.
Companies that address the issue and apologize in a timely manner start the process of recovering hurt relationships before the issue gets out of hand.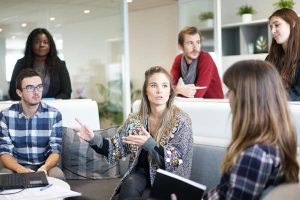 Social Media is Your Friend
For example, there is a small mom and pop bakery with a handful of employees. The bakery is trying to expand their target market to a younger demographic. A new customer who recently ordered a cake posted a negative review on Yelp and Facebook.
The customer stated online that the bakery messed up and the cake was burnt. This causes the rating of the bakery to fall on both platforms.
To start fixing and repairing the relationship, the employee in charge of public relations should respond to the review on Facebook and Yelp quickly. In this instance, the bakery might issue an apology and offer the customer a refund.
If the bakery would like to step it up more, they may offer the customer an additional item such as a gift card or a free product. The bakery is attempting to mend the relationship with the consumer as well as improve the relationship with new target demographics by fixing the problem they created initially.
Your Take Away
Crises happen: it is a part of any company. It happens to million-dollar, high-profile companies like United and Delta, but they also happen to smaller companies. For smaller companies it can be even more devastating to their relationships.
Having a crisis management plan can cushion the blow, and even a simple, "We are sorry, let us fix this," will help.
Samantha Territo is attending school at Louisiana State University studying in mass communication specializing in digital advertising with a minor in business administration. She loves coffee, mint chocolate chip ice cream, and veggie pizza.
Work with Catapult Creative Media Inc.  Catapult Creative Media Inc. is a digital marketing and design agency serving clients over the United States but is proud to call Baton Rouge, Louisiana home. Founded in 2007, Catapult provides digital, social and mobile marketing solutions backed by relevant strategy and measurable results. Catapult works the web to their clients' advantage, launching them to their next level of success.