Online Reputation Management Goes Beyond Bad Reviews
In today's highly competitive market, people's perception of a brand can have a huge impact on a company's sales and revenue. With all of the competition surrounding your brand, it is important to stand out with a strong online reputation. Online reputation management is exactly what the phrase suggests: maintaining your company's reputation online.
People often rely on online reviews to decide whether or not they should buy a product or service. According to a survey conducted by Dimensional Research, 90 percent of customers say that their buying decisions are influenced by online reviews. Think back to the last time you were interested in buying a product or hiring a service. You most likely did your research and based part of your decision on the online customer reviews.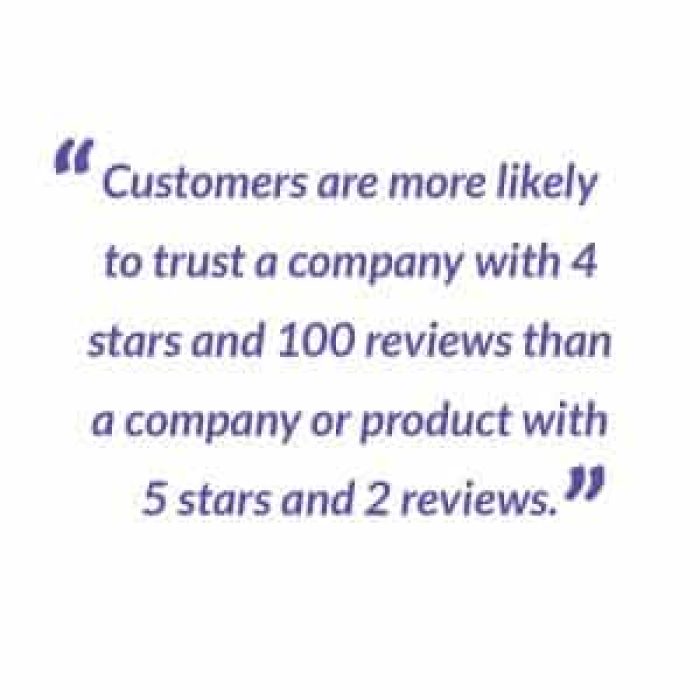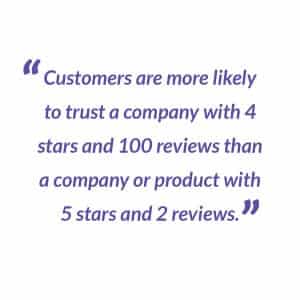 A brand with a good online reputation is trusted more among customers.
Customers will not always leave a review on their own, however, even if they are satisfied with a product or service. As part of your reputation management strategy, it is important to proactively ask pleased customers for a review and reply to reviewers to show that you care about their opinions – both positive and negative.
When you respond to reviews, potential customers will see that your company is both interactive and cares for its customers. If people appear to trust your brand, others are likely to follow.
Customers are more likely to trust a company with 4 stars and 100 reviews than a company or product with 5 stars and 2 reviews. Discover Customer Insights
It is crucial that your company is up to date on what people are asking for in regards to your product or service. Implementing some of their ideas or needs may even improve customer satisfaction as well as increase growth of your business.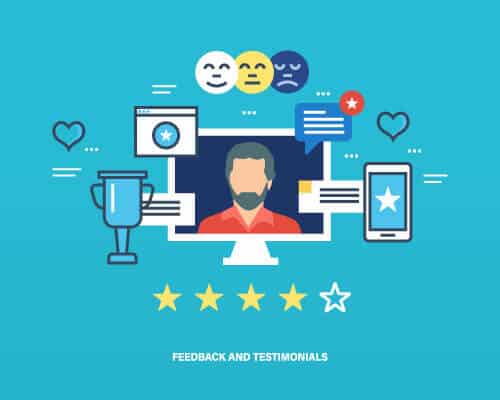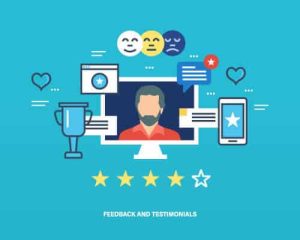 If you find you don't have the time to keep up with your company's online reputation, we offer professional online reputation management services at Catapult Creative Media.
With our dedication and experience, we will work with you to manage your company's reputation and keep your company growing. If you are ready to get started or have any questions, give us a call at 225-590-3310.
---
Abigail Scorsone is a Senior at LSU studying Digital Advertising and Business Administration. In her free time, she enjoys cuddling with cats and watching Disney movies. Work with Catapult Creative Media Inc.  Catapult Creative Media Inc. is a digital marketing and design agency serving clients over the United States but is proud to call Baton Rouge, Louisiana home. Founded in 2007, Catapult provides digital, social and mobile marketing solutions backed by relevant strategy and measurable results. Catapult works the web to their clients' advantage, launching them to their next level of success.