Don't Let Technological Trouble Wreak Havoc on Your Business
With technology at the forefront of every business, it's important to keep in mind that technology is not foolproof. Glitches and malfunctions can happen, and it's important to have a plan in place when that technology fails. In more ways than one, your business can be greatly affected when technology doesn't cooperate.
What should you do if something does happen? And mostly importantly, how do you pick up and move forward and prevent this from crippling your business?
Fortunately, there are steps you can take to help you prepare for and prevent a dreaded digital crisis, or worse, a digital downfall. You have to apologize, make corrections and thank the client after a crisis to recover your reputation.
Apologize to Anyone Negatively Affected by the Mishap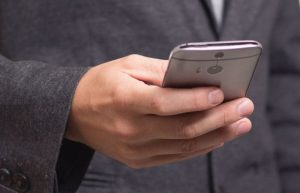 Apologizing to any business affected is a good first step in handling a crisis. Apologizing does not necessarily admit fault, but it's an acknowledgement that something happened and you're trying to fix it. Apologizing even if it's not your fault is the right thing to do because it lets people know you care and are aware of what happened.
Correct the Problem as Soon as Possible
Make an effort to correct the problem and respond to concerns. For example, if you are a restaurant and you get a bad review, don't ignore it. Apologize to the customer and correct the problem with waiving the cost or giving a gift card. If clients were sent misinformation, make sure you correct yourself by sending out the right information. If there was a technology malfunction, make sure you keep clients up to date on when they can expect services to return. The last thing you want to do is keep people in the dark on what's happening. Doing so will only frustrate them.
Thank the Client and Reassure Them It Won't Happen Again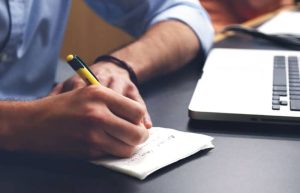 After you fix the problem and make sure your clients are happy, take steps to ensure that the problem will not happen again. People understand when mistakes happen every once in a while, after all we're only human. However, if the same mistakes keep occurring; your credibility will take a hit.
Planning ways to prevent the problem does not have to be elaborate. For example, misinformation mistakes can be corrected with communication, so it might be a good idea to employ a communication training program. Technology malfunctions can also be corrected by implementing a back-up system or having alternate equipment to provide continuous work.
Also, be sure to inform your clients on the preventive measures you take. This will provide them with peace of mind that you are constantly improving your services. When clients know you are taking measures to improve your services, they will have more confidence in your company and still want to be loyal customers.
Finally, be sure to thank your clients for their understanding and cooperation. Thanking your clients for being patient is essential to maintain goodwill. Acknowledging their effort to be flexible will ease your client's concerns and show them that your company has real people behind it who realize that a mistake was made. Be sure to stay calm, respectful and transparent because it's a stressful situation for everyone. Strive to be the leader in the situation and come to the table prepared.
A digital crisis can happen, but a plan can minimize the damage and help you recover efficiently and effectively. These simple steps can help your business maintain control over a potentially detrimental situation and prevent it from spiraling towards downfall. Be sure everyone in your business knows the plan so they know their job when something does happen and the process can be implemented smoothly.
Meredith Kisow is a senior at LSU majoring in Mass Communication with a concentration in public relations. Meredith enjoys reading in her spare time.
Work with Catapult Creative Media Inc. Catapult Creative Media Inc. is a digital marketing and design agency serving clients over the United States but is proud to call Baton Rouge, Louisiana home. Founded in 2007, Catapult provides digital, social and mobile marketing solutions backed by relevant strategy and measurable results. Catapult works the web to their clients' advantage, launching them to their next level of success.