Get More from Your Website
San Antonio Web Design Company
Catapult Creative Media is a leading web design company in San Antonio that provides comprehensive website design and development services and digital marketing strategies. When you choose us as your web design company in San Antonio, we work with you to grow your company using industry and customer insights. As a San Antonio web design company, we'll help you gather leads, increase sales and revenue, increase customer retention, build an online presence, and more with a targeted website!
Proposal Request Short
"*" indicates required fields
4.8 Average Google Rating
Read What Our Clients Have to Say
If you're ready to grow your business with a kickass website that gets you results then call our web design company serving San Antonio today.
San Antonio has a growing economy and small-town charm. The city has a rich and varied society that is a source of close-knit community. There are many things to do within the city, including an abundance of businesses and employment. The stunning scenery and landscape are breathtaking. If you're looking to find an exciting place to expand your business, San Antonio is a great place to locate your company.
Business owners who are located in San Antonio Texas will find an economy that is flourishing with high employment rates and a diverse population. The rapid growth rate in the region will boost property values as well as the median income. Future development projects will also benefit from it. The economy of San Antonio employs 710,000 people and is growing at 1.42% per year. Retail, health care, social assistance, and insurance are some of the most popular industries found in San Antonio. Some of the highest wages in the United States are also available in the oil and utility industries.
The city has numerous benefits to businesses, and is home to many industries. The city's economy is aided by tourism, which creates thousands of jobs. The city's proximity to San Antonio Zoo and LEGOLAND Discovery Center is a draw for those who love nature and sports. The area also has many parks. The city is home to numerous teams in sports and other leisure opportunities, as well as a vibrant culture.
Despite its diverse population, San Antonio has a vibrant arts and culture scene. Businesses will love the vibrant downtown arts and culture scene. There are numerous museums and historical sites worth a visit. Its rich cultural history is rich with Spanish influences. The Alamo, or "Alamo" is the oldest structure in the city. The historic downtown and the Spanish Governor's Palace are the other important Spanish influences.
The city is regarded as a tranquil area, but with all the amenities that come with a larger city. The city is proud of its Texas heritage and is home to a rich Spanish tradition. The region also has a variety of theme parks and parks, including Six Flags Fiesta Texas and SeaWorld. San Antonio, Texas is an ideal city to conduct business and live life to the highest degree. If you are a business owner, San Antonio is a ideal location to open your shop.
I recommend Catapult Creative Media!
"Using Catapult to revamp our website was by far the best decision we could have made for our company. The initial meeting was a fact-finding mission whereby we explained our business, products, service, etc. and they gave us ideas of how to accomplish getting the information across to the general public. The staff at Catapult took our information and creatively built our website where the public can understand what we do. If you are looking for someone to build or revamp your website, I recommend Catapult Creative Media! "
Cathy L. | LED Inc. Digital Signs
Website, Marketing & Graphic Design
Professionalism, Quality, Responsiveness, Value
"Catapult was recommended for the huge creative project I had. Their team of creative geniuses were efficient, original, and exceptional in every way. I received weekly updates and they always answered when I called. They completed the project well before deadline projections. They don't charge enough as I would have paid a lot more! I am working with them again on several new creative projects and cannot wait to see the results!!! "
Maureen J. | Cool Cast Company
Ecommerce Website & Digital Marketing
Catapult gives us a fresh perspective
"Catapult is a valuable partner for our company. Catapult gives us a fresh perspective for enhancing our web presence which helps drive sales. The Catapult staff directs our constant improvement for best web based illustration of who we are as a company. We appreciate the Catapult professional assistance in our success. "
National tax consultant firm | Baton Rouge, LA
Multi-Site Development, PPC, SEO, Logo Design
What Our Digital Marketing Agency in San Antonio Can Do for You
A good website that is easy to navigate, has a well-thought-out and balanced design, and explains your services well enough to establish a customer's trust, credibility, and enthusiasm can be difficult to achieve on your own. At Catapult, we've had the honor of building websites that have helped grow hundreds of businesses and keep new and old customers coming back to their business. Through our guidance, you can target specific markets, speak to specific buyer personas, and increase inbound leads through various industries.
Some web design services we can provide, include:
Custom content, written by our experienced copywriters
Search engine optimization (SEO), so you show up on search engine result pages
E-commerce solutions to sell your products
Looking to Build a New Website? Contact Our San Antonio Web Design Company Today
Contact our Web Design Company in San Antonio for a free consultation!
Why Choose Catapult as Your Web Design Company in San Antonio Digital Marketing Agency
Both the LSU 100 and Bulldog 100 are awards that honor the top 100 fastest-growing companies in the world which are owned and operated by Louisiana State University and University of Georgia alumni, respectively.
Winner of Business Report's Best Places to Work
As one of the best places to work, our team members are happy and passionate about providing the best to our clients. We know they'll take care of you and provide top-quality work every time.
What do our awards mean for your collaboration with Catapult? As soon as you begin working with Catapult, you'll see how we are a forward-thinking Elephant web design company who, through our innovative web design plans and techniques, will make you and your company's needs our top priority.​
Catapult has been in business for almost 15 years, so you can trust we know what it takes to create successful web design strategies that put your brand on top. Our important work has led to winning the Business Report's Best Places to Work in Baton Rouge two years in a row and being honored as part of the LSU 100 and the University of Georgia's Bulldog 100. Given our web design expertise, our employees are also Google and Microsoft certified and have been considered a notable Google Partner.
There is no one-size-fits-all marketing or web design plan that works with every business. We at Catapult understand that and will work with you to create custom websites, blogs, marketing strategies, and even software. In the end, you'll have a custom plan that goes beyond your marketing expectations.
We work with you to ensure your business grows, no matter what type of service you need, and will help your brand become the company you've always meant it to be. Catapult Creative Media actively strives to become trusted advisers, advocates, and strategic partners with the clients we choose to work with on their path to success.
From designers and copywriters to data analysts and account managers, our team has collectively built more than a thousand web projects for companies ranging from small mom-and-pop shops to national Fortune 500 companies.
We don't want our clients to be kept in the dark on new website, expansion page, or blog post projects. Catapult's team will work with you directly and show you how we've helped you grow with real data to back up our work. 
Missing deadlines means missing sales. This is why Catapult's team will communicate closely with you and take note of your requirements, providing you with a realistic, yet ambitious set of deadlines for each project. We'll do our best work within the agreed-upon timeframe so you can see results fast.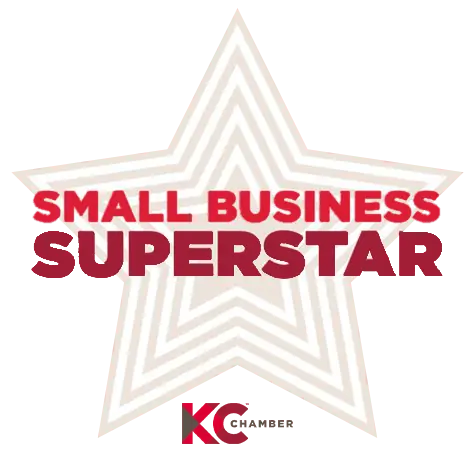 Get a Free Consultation from Our Web Design Company Serving San Antonio
Proposal Request Long
"*" indicates required fields