When crafting a search engine optimization (SEO) strategy to grow your business, it is essential not to overlook local SEO. What is local SEO, and why is it important for your business? Catapult Creative Media wants to help you understand what local SEO is, what goes into it, and its benefits.
At Catapult Creative Media, we understand the importance of local SEO for small businesses. That's why we offer a range of local SEO services to help you increase your visibility in local search results. Our team of experts works with you to optimize your website, create localized content, and more to help you rank higher! Call us at 816-287-8782 so we can help you reach more customers in your local market and grow your business.
What is Local SEO – Understanding How It Works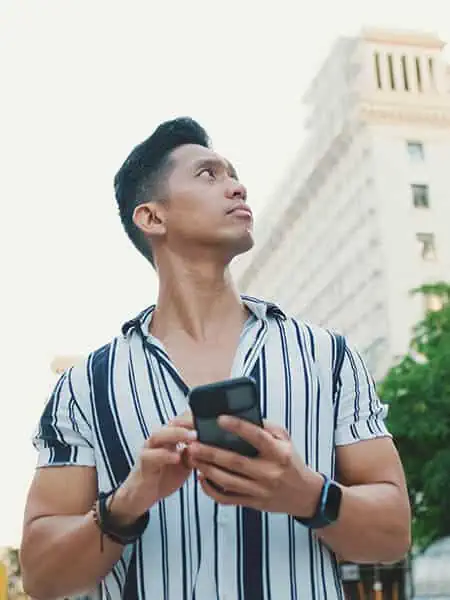 Local SEO involves optimizing your online presence to rank higher in local search results. While national SEO focuses on optimizing your website to rank higher in search results on a global or national level, local SEO is all about improving your rankings in local search results.
One of the main differences between local SEO and traditional SEO is the emphasis on location-based keywords. Local SEO involves targeting keywords specific to your location, such as "pizza delivery in New York City" or "plumber in Dallas."
Optimizing your website for these location-based keywords can increase your chances of showing up in local search results when someone searches for those terms, which means more leads coming to your website and boosting your sales!
What is Local SEO – What Does It Involve?
There are hundreds of components that make up a successful local SEO strategy, but here are the most important ones you should focus on when implementing your strategy:
Local Keywords: You must target location-based keywords in your web content to rank higher in local search results. Include your city or region in your website's title tags, meta descriptions, and header tags, as well as create content that targets local keywords, like blogs.
Create Your Google Business Profile: Google Business Profile s a free tool that allows businesses to manage their online presence across Google, including Google Search and Google Maps. By claiming and optimizing your business profile, you can provide potential customers with crucial information about your business, such as your address, phone number, website, and hours of operation.
Online Reviews: Online reviews are a critical component of local SEO, as they can impact your rankings in local search results. Positive reviews can help to improve your visibility and credibility online, while negative reviews can harm your reputation and lead to lower search rankings.
Local Schema Markup: Schema markup is a code that can be added to your website to provide search engines with more information about your business. Local schema markup can help provide details such as your business address, phone number, and opening hours in a format easily understandable by search engines.
Local Directories: Listing your business in local directories can help to improve your visibility in local search results. This includes directories such as Yelp, Yellow Pages, TripAdvisor, and industry-specific directories.
Optimizing these additional components of local SEO can improve your chances of ranking higher in local search results and attracting more local customers to your business. But, admittedly, it is a lot to keep track of and takes time away from running your business.
As an SEO company for Kansas City and the entire nation, Catapult Creative Media will help develop a local SEO strategy that helps improve your ranking and manages all these steps, such as local keyword research, web content optimization, online reputation management, and much more. Contact us today to start your local SEO strategy.
What are the Benefits of Local SEO?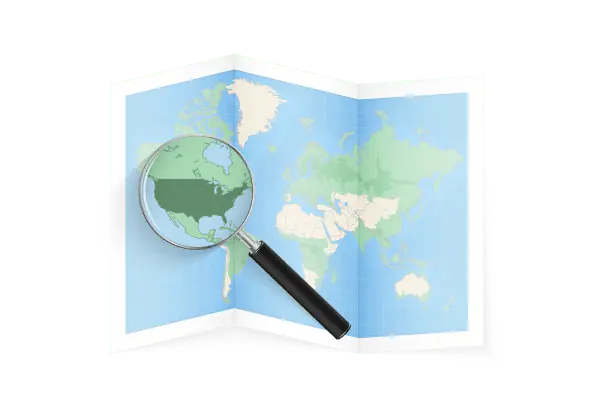 Implementing a robust local SEO strategy can offer a range of benefits for your business. Here are a few key advantages of prioritizing local SEO:
Increased Visibility for Local Businesses: Optimizing your online presence for local search can improve your visibility in front of potential customers actively searching for products or services in your area. This can help to drive more targeted traffic to your website and increase your chances of converting those visitors into paying customers.
Improved Conversion Rates: Local SEO can help improve your conversion rates by attracting customers who are more likely to be interested in your business and ready to purchase. By targeting location-based keywords and optimizing your website for local search, you can attract customers in the customer journey's buying phase.
Competitive Advantage: A local SEO strategy can help you stand out from your competitors in your local market. By ranking higher in local search results and providing accurate and up-to-date information about your business, you can build trust and credibility with potential customers and gain a competitive advantage.
Boost Your Online Reputation: You become an authority in your industry by being the first company your customers see when they search for the products or services you offer. Also, keeping an eye on your online reviews and gaining those positive reviews helps you improve your rankings, attract more customers, and build a positive reputation that drives more traffic and sales.
Cost-Effective Marketing: Local SEO can be a cost-effective way to market your business, as it focuses on targeting customers who are already interested in your products or services and are actively searching for them. This can be a more efficient way to allocate your marketing budget and see a higher return on investment (ROI).
Dominate Your Market Today with Local SEO Services from Catapult
Now that you know what local SEO is, you can start developing a strategy to dominate your market! Catapult Creative Media specializes in helping businesses improve their local SEO rankings and achieve their goals.
Our team of experts can work with you to craft and implement a custom local SEO strategy tailored to your business's unique needs and goals. With our help, you can take advantage of all the benefits of local SEO and succeed in your local market. Contact us today at 816-287-8782 for a local SEO strategy that will leave your competitors in the dust.
---
[Related: On Page Vs. Off Page SEO]