Just What Is PPC Advertising & It Is It Worth It?
What You're Doing Wrong with PPC Advertising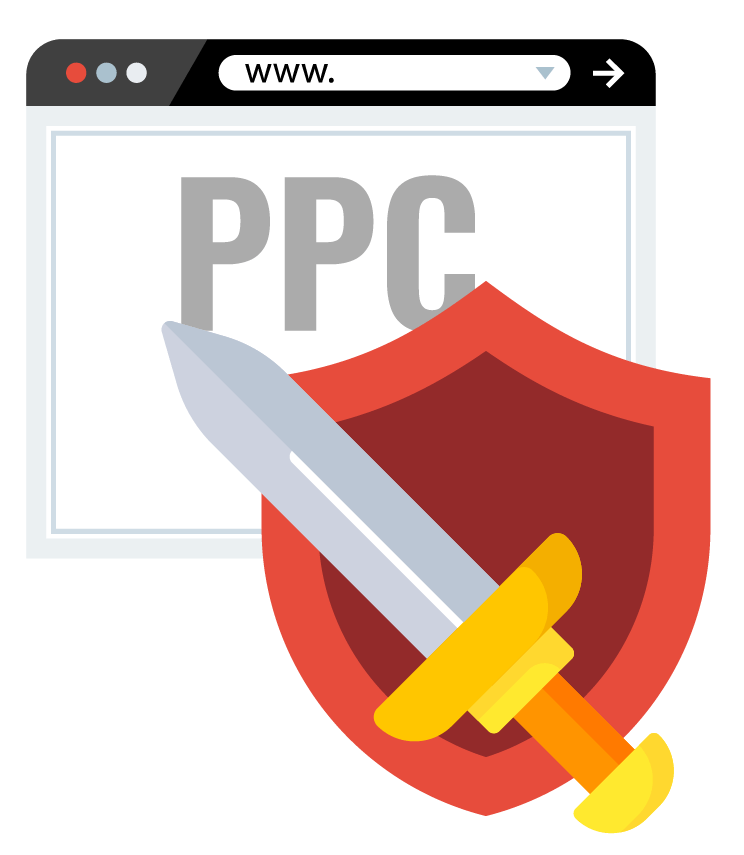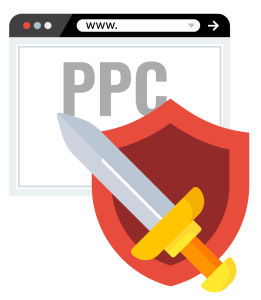 Here is the situation. You may be new to the world of digital marketing, or you may have read some articles or even done some basic courses and found yourself thinking, "Hey am I doing PPC right?" or "Is this really worth it?" maybe even "What is PPC? I feel like I have been sold on something that has me shoveling money into a fireplace owned by Google or Microsoft (Bing adverting)."
Just to let you know, you aren't alone. Many business owners find themselves asking, "Just what is PPC?" To put it simply, PPC, also known as Pay-Per-Click, is a form of online advertising that only charges the advertiser when the ad is clicked on. The most common form of PPC advertising is paid search, especially through Google Ads.
We'll dive into the world of PPC, talk about what PPC is, how it works, and if PPC campaigns are worth the investment. Stick around for our FREE PPC Success Cheat Sheet you can download at the end of our article.
The Nuts and Bolts: What is PPC? – Pay-Per-Click Advertising Basics
If you've searched the internet using Google or Bing, there's no doubt you've stumbled across PPC ads in the search results. These search engines provide premium placement for paid search ads, and those ad slots are worth a great deal to a business. Sixty-Five percent of high buyer intent searches on Google result in an ad click. So, in a nutshell, that means that people who actually will buy click on paid ads.
Though only 10% of web traffic goes to paid ads, remember the people who make up that 10% are the ones that really matter. Everyone else who makes up the bulk of internet searches isn't nearly as important because they are searching for things like: "What is the weather going to be like today," "Who won the Mets game," or "What is the best way to cook grits." (Pro tip: It's to put them on a stove over low heat. Instant grits aren't for people who are serious about their food).
You don't want those people clicking on your ads and wasting your money anyway. You want the 10% of people with high buyer intent to click on your ads and BUY.

To answer the question of "What is PPC," we boil it down to the following – the goal of a PPC ad is to bring visitors to a specific page of a website where they will ideally make a conversion action. The most common conversion actions are:
Purchases
Phone Calls
Form Fill-out
Downloads
The good news about PPC ads, or Google Ads in general, is that PPC ad website visitors are 50% more likely to make a purchase than organic users.
PPC campaigns essentially boil down to bidding on keywords that you want your ad to show up for. Doing keyword research, picking the right keywords, and creating a negative keyword list are all musts for a successful campaign.
PPC vs. Traditional (Radio, TV, Billboard) – Who's Cuisine Reigns Supreme in the Advertising Kitchen. Is PPC Better?
These two advertising models, PPC & traditional, have the same goals with slightly different methods. While PPC only charges the advertiser when their ad is clicked on, traditional advertising has to rely on Cost Per Mille (CPM). The CPM, or cost per thousand, model relies on a cost per 1,000 impressions. Newspapers, magazines, and billboards will typically give you a quote based on the number of impressions their respective mediums will receive. With the dawn of digital advertising, we can be more precise with targeting – something that's difficult to do in most traditional marketing settings.
PPC offers some advantages over traditional advertising. Unless you are taking out ads in specific publications, traditional ads typically deploy a scattershot approach. Meaning their targeting abilities are limited, so you're bound to encounter wasted spend.
To help illustrate how much billboards cost, we've gathered data on billboard pricing in three market sizes:
Small markets – $650 for 350,000 impressions monthly
Medium markets – $3,500 for 2 million impressions monthly
Large markets – $10,000 for 70 million impressions monthly
Spending $10,000 a month to get your ad in front of 70 million pairs of eyes seems great. That is until you think about how much of that CPM is wasted on unqualified leads and consumers who will most likely forget your website address or phone number five seconds after they pass the billboard.
Think about the sheer number of billboards advertising a certain model or make of car. How many people actually buy that car? How many people buy that car because of that billboard? How many people buy that car at the dealership that is running the billboard? In reality, it's hard to say. Billboard advertising's conversion rates are notoriously hard to track. The only real way to know if a customer has made a purchase because of a billboard is to ask them, which is a very unreliable way to track your ROI for billboard advertising.
This isn't to say that traditional advertising is bad or worse than PPC ads. The two worlds are just different. With PPC ads, you can take a more targeted and calculated approach to advertising. PPC allows you to target consumers who are actively searching for your services or products. Both traditional and digital advertising have their place in a broad marketing strategy. If your business is looking to develop a kick-ass marketing strategy, Catapult offers strategy services that will launch your business to the top.
PPC

---

Traditional

---

Extremely targeted advertising

---

Low cost per view

---

Easily tracked results

---

Easy to maintain campaign

---

Requires almost daily maintenance

---

Local audience target

---
Is Google Ads Worth It?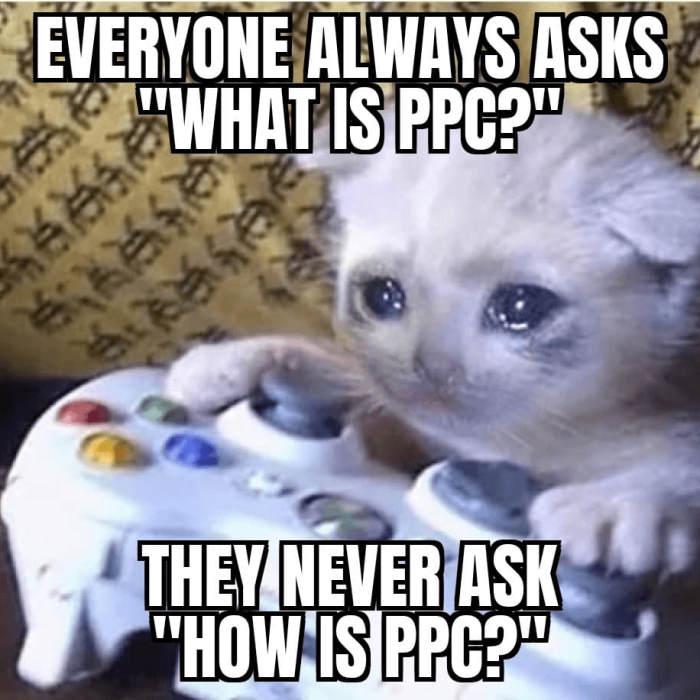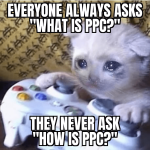 Numerous platforms utilize PPC advertising, but the most prevalent is – to the surprise of no one – Google. The search and tech giant dominates the search market with over 92% market share, so it's not a shock that advertising through Google is top of mind for most internet marketing strategists. Google claims that businesses make $2 per every $1 spent on Google Ads. But is it worth the time and effort it requires?
The short and sweet of it is, yes, Google Ads is worth it, as long as you have the right people managing your PPC campaigns. Many agencies and businesses put PPC campaigns on the backburner, and some even deploy a "Set and Forget" strategy. Neil Patel claims that one of the biggest reasons PPC campaigns fail is lack of attention. So how can you pick the right agency to manage your PPC campaign?
How To Pick A PPC Agency
There's a lot that goes into crafting a great PPC campaign. Between testing ads and landing page copy, landing page layout & design, different forms, managing keywords, and more, a lot can go wrong. A poorly run PPC campaign isn't harmless. It can drain much-needed money for no gain.
So, picking the right agency to manage your PPC campaign is paramount.
Ask the Agency Questions beyond "What is PPC?"
You need to know things like how long they've been managing PPC accounts, how often they make changes or review accounts, and if they have any certifications from PPC platforms. Find out if they have a dedicated PPC team or if their team splits time between other services. You'll want an agency that spends time on PPC and doesn't think of it as an afterthought.
Ask the agency for proof of their success. Do they send reports monthly or quarterly? You'll need to know how they measure success and if they are transparent about the campaigns they run. Ask them about their client retention rates and if they have case studies. You'll want to know that the agency you're partnering with is good at maintaining relationships with their clients and meeting their clients' goals.
Catapult has over 13 years of experience running PPC campaigns and a dedicated & certified PPC team. Our clients have seen great success, whether they are just starting out with PPC or looking for an agency that will improve their existing campaign. Catapult's PPC clients see an average of a 20% increase in PPC campaign quality while enjoying a 30% reduction in costs. If you're looking for an agency to manage your PPC campaigns, build you a website, or help with branding, there's no better option than Catapult. Schedule an appointment with us today, and get ready to dominate your market.
Free PPC Help
Now that we've answered your question of "What is PPC," sign up for our email list, and you'll get access to our PPC Success Cheat Sheet for free. We also promise that we won't bombard you with boring and irrelevant emails, just the good stuff to help you on your journey.
---
Devin Barnes is a Data Analyst at Catapult Creative Media. He is a graduate of Southeastern Louisiana University with a Bachelor's Degree in General Studies focusing on Marketing and Music. When Devin's not working, he enjoys playing original music and spending time with his dogs.
Work with Catapult Creative Media Inc. Catapult Creative Media Inc. is a digital marketing and design agency serving clients over the United States but is proud to call Baton Rouge, Louisiana home. Founded in 2007, Catapult provides digital, social and mobile marketing solutions backed by relevant strategy and measurable results. Catapult works the web to their clients' advantage, launching them to their next level of success.