How Nike Avoided a Brand Backlash
Barack Obama was in attendance when Duke University played the University of North Carolina in basketball on February 20, 2019. The two schools, both long-standing powerhouses, met for the first time in the 2018-2019 season that evening with North Carolina winning handily.
But that's not the part anyone remembers. Instead, spectators retain the image of a freak injury that Zion Williamson, the potential number one 2019 NBA Draft prospect, suffered due to his Nike PG 2.5 shoe bursting open.
Nike's reaction to the incident helped maintain their stellar brand image, which they've cultivated through years of public relations strategy executions all while ensuring the problem would be investigated.
Initial Forecasts for Nike were Gloomy
No sooner did Williamson's large shoe fail than did brand analysts on Twitter begin to discuss the potentially catastrophic effects Nike might suffer for such a fiasco on such a big stage. Veteran shoe executive, Sonny Vaccaro, predicted a much more dire scenario in which Nike would have to spend months or even years repairing its reputation.
Industry insiders cited the reach of the video circulation as clear evidence that hiccups like this don't just smooth out. This was far from the case, however, as weeks later we can all comfortably say Nike is doing just fine.
Nike Witnessed a Negligible Dip
The $34 billion-dollar athletics apparel behemoth suffered all of a 1.05 percent drop in stock on Thursday, February 21st at closing bell. Shares fell from $84.84 a share to $83.95 – less than one dollar. For reference, that same day Adidas, Nike's main competitor, closed at 0.14 percent lower than its Wednesday share price.
And by March 1st, Nike had already recovered at $86.17 per share. The doomsday predictions were inaccurate as Nike still sits comfortably ahead of all its major competitors and continues to reign supreme in the sporting goods world.
The image of an exploding shoe is not easily forgotten on the foot of arguably the best player in college basketball in one of the biggest rivalry games, but it still did little to tarnish Nike's reputation. If you're wondering why, the answer is Nike's historically masterful maneuvering in the PR, strategy, and brand advisement department.
The Power of a Brand is Durable
Since 1964, Nike has been known to offer high-quality athletic gear adorned with its trademark swoosh logo. It's also been famous for its advertisement campaigns and its deft navigation of potentially damaging incidents.
The amount of testing and care that goes into both its product testing and brand image is extensive. Immediately following the game where the shoe malfunction occurred, Nike released a statement assuring they'll run an investigation to determine what caused Williamson's shoe to burst at the seams.
That statement, along with Nike's historical track record of no major product failures, supported consumer's already held belief that this is merely an isolated incident. As a Fortune 100 company, the brand's public relations strategies and advisement efforts are in-depth and thorough.
The importance of cultivating a strong brand image for every company is exemplified by Nike's situation. Isolated incidents remain just that in consumers' minds when the barrier of tactful public relations is employed.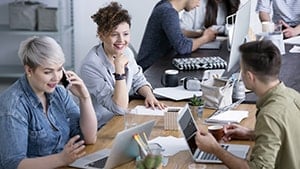 Brand Advisement isn't just for the Fortune 500
Billion-dollar companies aren't the only ones who need expert brand advice and solid public relations strategies. Incidents can happen at any time, and you need a solid foundation to stand on just like Nike so you don't suffer damages you can't recover from.
You can find that brand image support right here in Baton Rouge at Catapult. We've got the expert know-how to advise you in brand strategy and PR both on a local and national level. When your company inevitably suffers the equivalent of a blown-out shoe on a national stage, we'll be there to help you navigate. Call Catapult today to launch your brand.
Daniel Anton is an intern at Catapult. He graduated from LSU with a degree in anthropology. When he's not writing, he enjoys thinking about dinosaurs and playing some good ole guitar.
Work with Catapult Creative Media Inc. Catapult Creative Media Inc. is a digital marketing and design agency serving clients over the United States but is proud to call Baton Rouge, Louisiana home. Founded in 2007, Catapult provides digital, social and mobile marketing solutions backed by relevant strategy and measurable results. Catapult works the web to their clients' advantage, launching them to their next level of success.