Pictures Are More Powerful for a Brand Than You Think 
I wouldn't have gotten a free truffle from Lolli and Pops if it wasn't for a picture on Instagram — and they wouldn't have gotten $18 extra from me if I hadn't walked in to redeem the coupon. Those deliciously coated spheres called my name from behind the screen.
Topped with fruit, frosting, and chocolate shavings, the offer was too tempting to resist. I e-mailed Lolli and Pops as per the instructions on the photo's caption, and made my way to the store after they gave me the redemption.
Not only did I receive my free truffle, I bought $18 worth of macaroons. No doubt that several other people did the same thing. A photo can do wonders for your business.
You should want everyone to pay attention to what you say, but many people won't stop to read words. Looking at a picture, especially an interesting one, is easier for many of your followers.
Images with social media get more attention than anything else posted.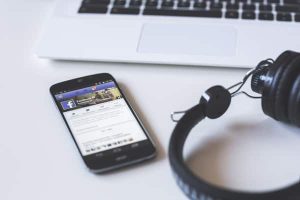 Facebook posts with a photo attached have 120% more engagement. That doesn't mean that people just see your post — they'll like it or comment on it. Even better, they'll share it.
Guess what the majority of shared posts have in them? Pictures. Eighty-seven percent of shared posts on Facebook have photos in them. The percentages on Twitter aren't as high as the ones on Facebook, but a majority of retweets have photos in them.
Think about it: when you're driving home and you're hungry, the billboards with the juicy burger catch your eyes quicker than the food advertisement with way too many words and not enough mouthwatering food. Sometimes pictures tell stories better than words can.
Images on your site tell a story.
Do you ever wish you had some kind of visual break after reading 10-30 page contracts with your clients? Huge paragraphs of text can be boring, and a photo gives us a break from all the effort from reading.
Even infographics can get a point across better than pages and pages of words. When you're building your website, take into consideration the story behind your company. Do you have pictures of your first building? Of the construction that went behind it?
What if it's a company that has been around for 25, 30, even 50 years? If your company belonged to your great-grandfather, people might want to see the history behind it. More accurately, they want the photographic history.
Invest in a good photographer.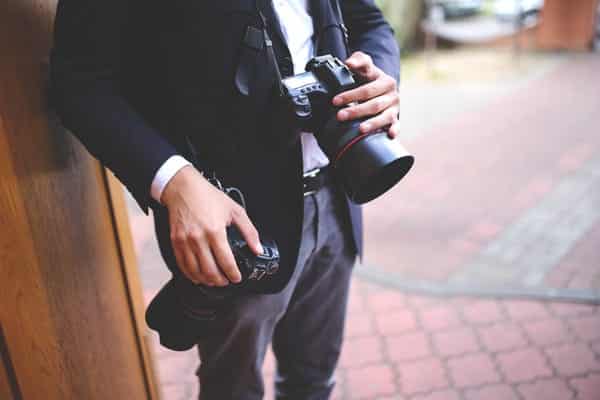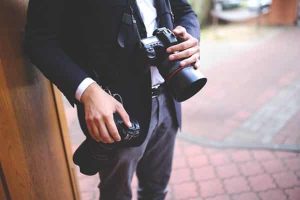 While you're at it, get a good graphic designer too. Having a good quality photo is so important when it comes to attracting an audience. If you were to post Clip Art all the time, no one would take you or your company seriously.
Having sharp, high-quality images will let others know that you're just as clean and put together. A blurry photo, or one with too many special effects on it, looks cheap and too hard to focus on.
A professional photographer will have the experience working with how to frame the subject and adding just the right amount of light. You want your products, and especially yourself, to look good when they're shown to mass audiences.
Pictures make things desirable. You can write about a truffle all you want to, but then the imagery is left up to your customers. Providing that picture to them upfront is easier on you and harder on them to turn down. Remember: show, don't tell.
Hannah Alkadi is a digital marketing intern at Catapult Creative Media. She studies advertising and visual communications at LSU, and spends her free time informing others about micronations. 
Work with Catapult Creative Media Inc.  Catapult Creative Media Inc. is a digital marketing and design agency serving clients over the United States but is proud to call Baton Rouge, Louisiana home. Founded in 2007, Catapult provides digital, social and mobile marketing solutions backed by relevant strategy and measurable results. Catapult works the web to their clients' advantage, launching them to their next level of success.