While social media began as a space to share pictures and updates with friends and family, it has also evolved into a marketing and advertising tool for businesses. However, with so many platforms available, it can be difficult to keep track of their complicated algorithms and which are beneficial to business growth.
Navigating these algorithms and curating content that appeals to your audience is easier said than done, but Catapult Creative Media is here to help you leverage social media for your business growth. Learn more about how social media and business growth work hand in hand, and if you need a social media marketing strategy, contact us at 225-590-3310.
[Related: Why Employees Shouldn't Run Social Media]
Social Media and Business Growth: How Algorithms Work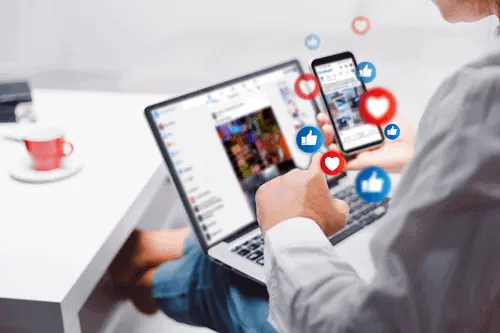 Social media algorithms work differently for each platform, but their ultimate goal is to drive engagement by showing content that people find entertaining or engaging. They do this by showing content to users based on their viewing and buying habits to engage users, keep them on the platform, and generate revenue through advertising.
One of the challenges with social media marketing is curating content that converts and generates a higher return on investment.
Learning which platforms your brand needs to be on and their respective algorithms will take a lot of time. You can hire a digital marketing agency specializing in social media marketing instead. Catapult Creative Media has social media and content specialists and data analysts that will craft a social media strategy that targets your audience and boost your bottom line. Contact us at 225-590-3310 to start a killer strategy for business growth today.
[Related: The Big Five Social Media Platforms]
Social Media and Business Growth: Strategies for Growth
One of the most important things to consider when using social media for business growth is your target audience. Once you have identified your audience, tailor your message to their interests and needs. Ensure your content is clear, concise, and has a call to action to push them to a newsletter, online store, or wherever you need to bolster growth.
Here are some tips to bolster business growth with social media:
Align posts with your company's core values: Consistent messaging helps with brand recognition, meaning you build trust and authority with your audience.
Speaking of consistency, have a distinguished look and feel to your posts: This goes a long way in creating that trust as your audience becomes familiar with your brand, thus shortening the sales process.
Hire social media influencers: Partnering with another person or brand with more followers can increase engagement, visibility, and revenue. Be sure to collaborate with someone who aligns with your values.
Create relevant video content: On most platforms, especially Instagram and TikTok, engaging and compelling video content will get the most views and engagement. It's not enough to have static image posts anymore. Users love videos, and you should deliver what your audience wants.
You'll also need to research hashtags, trends, and posting time and frequency, but the above four tips will benefit your organization most regarding social media posts to bolster business growth. When you need compelling social media posts to improve growth, contact Catapult Creative Media. We also have video production services to craft video content for your company that you can post online to gain more sales and revenue. Contact us today to start your social media marketing plan.
[Related: Humanizing Your Brand: How Video Can Help]
Social Media and Business Growth: Pitfalls to Avoid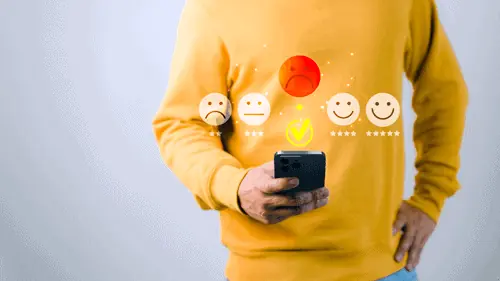 While learning the best business growth social media practices is essential, knowing the pitfalls to avoid is equally vital.
In today's extreme political climate, it is impossible to please everyone. But, if you need to take a stance on an issue, know that it will have consequences. Half of your audience may love it, while the other half may hate it. Therefore, before posting anything, ensure it aligns with your company's core values, and take extra time to craft your message.
Inappropriate content can cause severe damage to your reputation. Once you post something on social media, it can be shared and spread across various platforms, making it challenging to retract. Even if you delete the post, someone may have already taken a screenshot. Remember, anything you post on the internet can live forever, so don't post anything on social media that may hinder business growth.
Contact Catapult Creative Media for a Social Media Business Growth Strategy
A clear social media business growth strategy that targets your audience with engaging content that's mindful of your brand voice and values is a lot of work. You are busy running your business and don't have the time to craft an effective strategy that yields the results you want while ensuring your operations run smoothly.
Don't worry because that's where Catapult comes in. We are an experienced and professional digital marketing agency with social media specialists that can deliver a robust and results-driven strategy to boost your business. Contact us at 225-590-3310 for a social media business growth strategy that achieves your goals.