Be Prepared For Anything That Happens in or Out of the Office
It never fails. You go to a presentation and there is some kind of malfunction or problem. Whether the provided cord is not the correct one, or there is a tear in the screen and no one knows when it happened because it was fine just five minutes ago. It doesn't matter what happened though because the fact of the matter is, you can't present the way you wanted to. You have to improvise. Although you're good at it and pull off the presentation with that unfortunate disaster in tow, it was not the way it was supposed to be.
The lesson here? Be prepared, for any situation and have a back-up plan.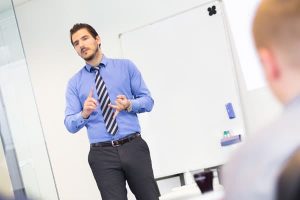 When you are going to a meeting or going to give a presentation, you'll want to make sure you have everything you need. Don't rely on someone else's equipment if you can avoid it. You don't know how long it's been since they used that equipment and you won't know what condition it will be in or how it works. They may have different settings programmed on their equipment, so it may be confusing to figure out.  Try to bring everything you'll need for the presentation yourself, even if you just have it as a back-up.
While having your own equipment with you is a good plan, sometimes the problem goes beyond just faulty equipment. It may be that the power goes out or maybe there are no electrical plugs in the room you need to present in. Having another plan B will come in handy then. Bring every digital piece of your information in a hard copy form. If all else fails you can pass these out and present from paper. Also, be sure to take some extra pens and paper, you never know if you or someone else will need to take notes.
Meetings and presentations are not the only things you should be prepared for.
Your own office and employees also need to have back-up plans when things don't go according to plan. Employees should be able to work on something even if what they depend on to do their work is not functioning. If your company relies on the Internet, you should have tasks set for everyone that can be accomplished without it. This way you will avoid losing a whole day of production because the Internet is down.
You should also make sure your office is stocked up on everything you need.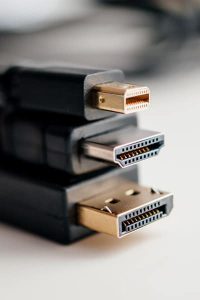 Nothing is worse than needing to take a message and not being able to find a pen anywhere. If it is special equipment that takes training or experience to use, consider numbering it and assigning each eligible employee a specific number. They can check the equipment in and out as they need and they will be held accountable for their gear. The minor things like pens, notebooks and even paper towels need to be available and not in danger of being out of stock.
Being prepared and having a back-up plan is essential for your business.
Whether you are in your office trying to get things done or presenting to clients, having working equipment and being able to do work is obviously important. Take some time and spend a little extra to make sure you have everything you need. After all, it's better to be over-prepared, than not prepared at all.
Meredith Kisow is a senior at LSU majoring in Mass Communication with a concentration in public relations. Meredith enjoys reading in her spare time.   
Work with Catapult Creative Media Inc. Catapult Creative Media Inc. is a digital marketing and design agency serving clients over the United States but is proud to call Baton Rouge, Louisiana home. Founded in 2007, Catapult provides digital, social and mobile marketing solutions backed by relevant strategy and measurable results. Catapult works the web to their clients' advantage, launching them to their next level of success.