It's Time to Say Goodbye to Flash
Flash and mobile devices have never worked well together. With 64 percent of American adults now owning a smartphone according to the Pew Research Center, we've become a society whose online activity more often than not occurs on a mobile device.
In fact, more than half of searches occur on a handheld device. It is no wonder that users are more surprised to still see Flash in use than to read that browsers are no longer supporting it.
Flash has been loosing market share for some time now.
Most modern users aren't fans of it in the first place. When the iPhone was released in 2007 and did not support Flash, user experiences changed almost overnight.
Instead of an animated banner, viewers now saw only a dull gray space. As browsers began updating, viewers were constantly nagged to update to the latest version. Even today, Flash ads make your browser slower and are frequently exploited by hackers.
While some may rejoice that its days are coming to an end, some may be negatively affected by its impending demise as well. Google's decision to stop supporting Flash on Chrome in 2017 will affect advertisers that heavily rely on the software.
If an advertiser's primary method of advertising is Flash ads, they will be faced with finding a new way to promote themselves. Advertisers will then opt to advertise less with publishers who are dependent on Flash's ad money to stay afloat, and advertise more with publishers who use other systems.
In other words, the money that would be spent on Flash may go to AdWords, for example, resulting in a loss of revenue for businesses that make their money through Flash advertising. Bringing in less revenue and incurring the same expenses results in money loss, financially setting back these companies.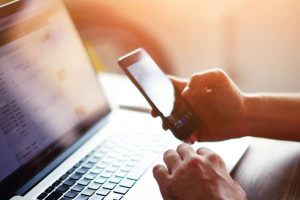 Many companies have been aware that this day would come. However, that doesn't necessarily mean they are prepared. They will have to make that leap to a newer technology to keep up. One possible solution to this problem is to convert your Flash ads into HTML5, a web system heavily backed by Google (and is supported on every browser) that promotes greater speed and security, so you won't have to recreate all new ad products for desktop and mobile. Google has the tools available to convert to HTML5, and tries to make the experience fairly simple.
Since Google is making this change in 2017 there is some time to figure out where to go from here. The adjustment period initiated by Flash getting nixed could cause ad dollars to be redirected to the very companies that are seeing to Flash's demise, so it's beneficial to start preparing for the change, if you haven't already. Remember, the clock is ticking!
TiShanna Dillard is a junior studying mass communication at LSU. When she's not working, she can be found binge watching a TV series on Netflix or eating chocolate.  
Work with Catapult Creative Media Inc. Catapult Creative Media Inc. is a digital marketing and design agency serving clients over the United States but is proud to call Baton Rouge, Louisiana home. Founded in 2007, Catapult provides digital, social and mobile marketing solutions backed by relevant strategy and measurable results. Catapult works the web to their clients' advantage, launching them to their next level of success.