Master the Trick of Getting More Instagram Followers for Your Business with These 3 Tips
Let's face it: it takes a lot more than just a cute photo and a clever caption to build your business' following on Instagram. Digital marketing has become much harder to master, considering each social media channel has its own algorithm that makes it harder for users to see your content. For Instagram in particular, it is harder to gain a strong following without the advantage of sharable content like on Facebook and Twitter.
There are ways, however, to make your presence more easily visible in this ever-expanding social media world. Here are three ways to help your business gain more followers and build an online presence.
1. Use Hashtags – They Make Your Posts Easier to Find
Hashtags act as both a way to engage your current audience while also growing your possible audience. Hashtags work to further categorize your posts. They make it easier for users to still find your posts and follow your account. When using hashtags to make your presence more well known, it is crucial to make sure your hashtags are relevant to either your business' brand, product, or location.
In our Hashtag Marketing Strategies blog,, we explain that finding a few appropriate hashtags is much more effective than tossing in a few extremely popular but irrelevant hashtags. Some possible hashtags to use can be found by searching for some useful, relevant keywords on Instagram's discover page. Using hashtags, you won't have to make any changes to your posts. Just add a few relevant hashtags to the end of your text and your post will be categorized by that hashtag for users to search for and see.
However, be sure not to overdo it. Gaining a legitimate following is not about blindly hashtagging everything like: #socialmediapost #socialmedia #socialmediatips #socialmediablog #hashtags #socialmediahashtags  #instagram #instagramfollowers #marketinglife #december #strategies #digitalmarketing #marketingtips #branding #gainmorefollowers #tips #catapultcreativemedia.
Be strategic and use only a few that are most relevant to your target audience and purpose of the post. Yes, there is research and strategy building that goes into hashtags on Instagram as crazy as it seems.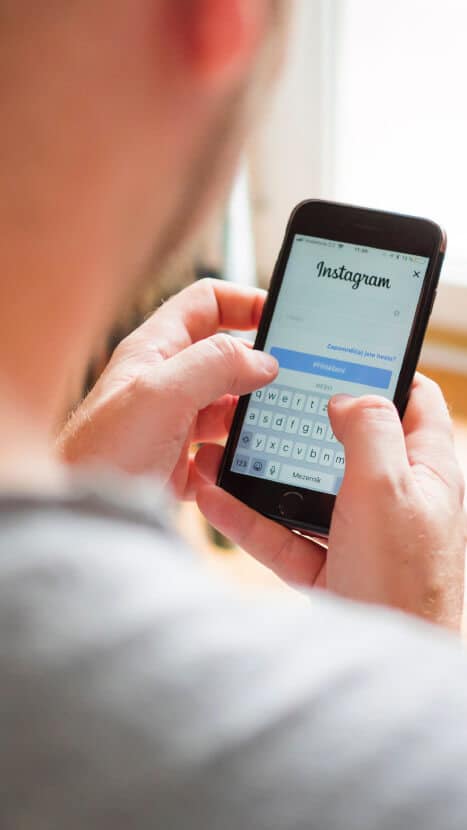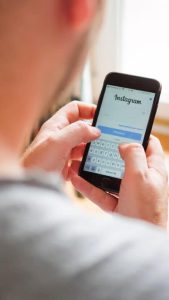 2. Consistency is the Key to Keeping and Getting More Instagram Followers
Look at your business' Instagram bio and your first nine posts. Are they consistent? Do they give the impression you would like them to? Your Instagram bio and your first nine posts are your followers' first impression of you and act as a glimpse into what you'll be posting in the future.
People want to follow brands that they like, or share the same aesthetic as them. So be sure your profile posts are consistent. And consistency on Instagram has 2 different meanings: Content consistency and tone consistency.
Here's what we mean:
Content consistency: Think of the overall messaging. Are you wanting consumers to buy more of your swimsuits or try a new vegan recipe you created? Decide what you want your content brand is and stick with it. This is the best way to gain the niche following you want.
Tone consistency: The tone of your captions and images should be consistent with your other posts. For example, if you want your brand to give off a luxurious tone, your images will likely have the same filters and be of images that give off a look high-end and exclusive presence. No #followforfollow hastags here – that destroys the tone.
This is your chance to show users both who you are as well as why they should follow you, so it's crucial to make sure that all of your posts are consistently reflective of your brand.
3. Maximize Visibility by Posting to Instagram at the Right Times for the Mos
Instagram is all about visibility. You can post the best content and have the best photos, but if you're not posting at a time when many people are using the app or interacting with content then you won't increase your follower count. If you post at a time when you know your followers and those interacting with accounts similar to yours are active, however, it's much easier to build your audience and follower count.
When your followers are active, it's much more likely they'll see your content and interact with it. That interaction will make the post more likely to appear in others' timelines and possibly on their discover pages.  Instagram's analytics feature for business accounts is perfect for tracking when your audience is active. Utilizing their analytics will make sure the greatest number of people in your audience see and interact with your posts.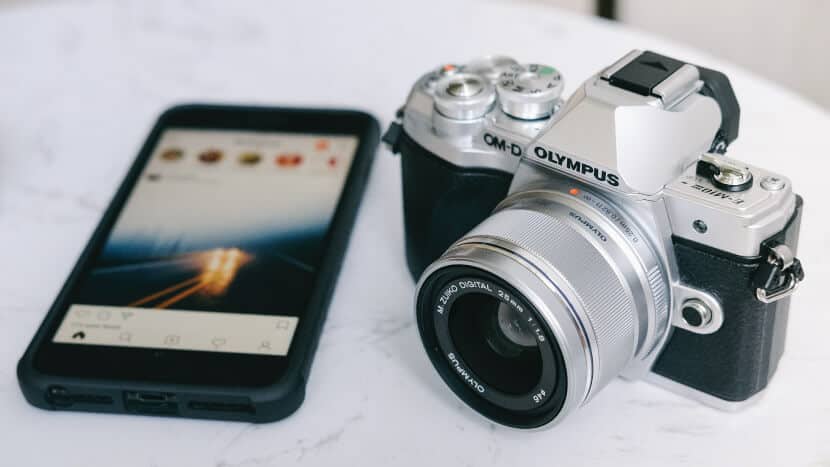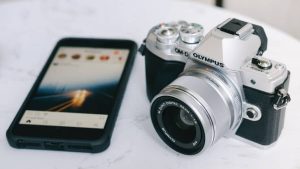 Exponentially Build Your Online Brand
In a business world that's more reliant on social media than ever before, it's crucial to maximize your experience on platforms like Instagram to build your business' following. By using appropriate hashtags, staying consistent with your branding, and posting at the right times, you can build your following and your online brand exponentially.
For more help with your social media marketing efforts, call to schedule a consultation with Catapult Creative Media today at 225-590-3310
———————————————————————————————————————————————————————————————————————–
Kallie Champagne is an intern at Catapult Creative Media. She is currently a grad student at LSU and loves all things horror. 
Work with Catapult Creative Media Inc. Catapult Creative Media Inc. is a digital marketing and design agency serving clients over the United States but is proud to call Baton Rouge, Louisiana home. Founded in 2007, Catapult provides digital, social and mobile marketing solutions backed by relevant strategy and measurable results. Catapult works the web to their clients' advantage, launching them to their next level of success.