Use Harry Potter: Wizards Unite in Your Company's Marketing to Cast a Spell on Potential Customers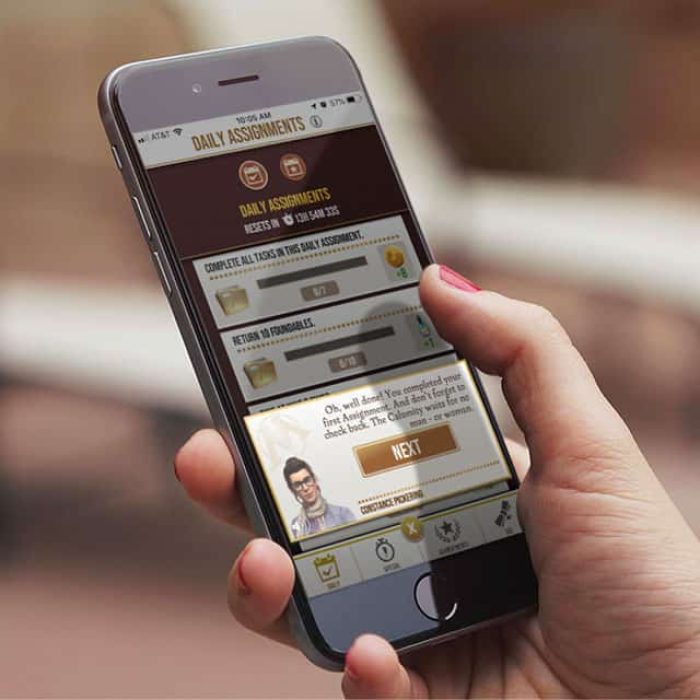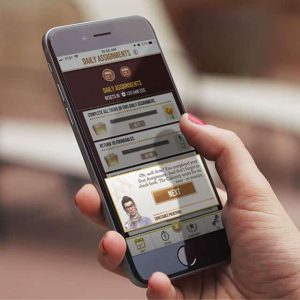 Harry Potter fans rejoiced last weekend at the release of Niantic's new augmented reality (AR) mobile game Harry Potter: Wizards Unite. Niantic, Inc., widely known for their creation of Pokémon Go, teamed up with WB Games under the Portkey Games label to co-develop the new AR game they hope will create a sensation similar to Pokémon Go.
Over the first four days, Wizards Unite was installed by nearly 3 million new players and generated an estimated $1.1 million for the company according to Sensor Tower.
Harry Potter: Wizards Unite bears a striking resemblance to its predecessor Pokémon Go. To play the game, witches and wizards must get up off their couches and head into the Muggle world in search of foundables that have been scattered by a mysterious event known in game as the Calamity.
Spells, potions, and hexes are used to return the foundables to their proper home in the registry. Players visit inns, greenhouses, and fortresses at real-world locations to gain more energy and items necessary to gameplay.
Dark Detectors are another feature of the game, which can be attached by players to inns to increase the spawn rate of foundables in the area. These Dark Detectors last for 30 minutes and also increase the chance of the game spawning a rare foundable.
While the rest of the world rejoins the Wizarding World (some of us never left), as a business owner, you may be wondering how the release of a new mobile game will affect your business or if it even can.
Surprising as it might be, business owners can use these technological events to boost traffic, visibility, or even sales! It's all in how you look at it and how you choose to respond.
The Harry Potter Brand is Sending Potterheads Straight to Your Company's Doorstep
Harry Potter is unquestionably one of the biggest brands of our time. Since the original release of the first book, Harry Potter and the Philosopher's Stone, in the United Kingdom on June 26, 1997, the seven-book series has inspired eight blockbuster movies, two theme parks, tons of related merchandise, multiple video games, and now an augmented reality mobile game.
In total, the brand is worth about $25 billion—that's a lot for an orphan.
Now, all of that information is undoubtedly interesting, but again, what does it mean for you as a business owner? It means the Harry Potter fandom is still alive and kicking, and many of them will be out and about trying to save the Wizarding World from the Calamity—which will bring them right to your doorstep.
The First Rule of Business
As a business owner, this may not come as much of a shock—to make money, you have to have customers. And, if you can't get customers in the door, well, you can't do business.
Wizards Unite offers a unique opportunity for marketing strategies, especially to get new customers to come to your business.
In-game inns, greenhouses, and fortresses are all based on real locations, and usually, foundables will appear more often in more populated areas.
Players have to go to these places to get energy from inns and greenhouses and have the opportunity to find rare foundables at fortresses.
If your business happens to have one of these nearby or at its location, more witches and wizards may be stopping by. This is especially helpful for restaurants, cafes, or retail locations.
The hard part? Getting these players off the street and into your establishment.
When Pokémon Go released in 2016, restaurants and retailers began using unique marketing tactics such as offering discounts to players, placing awesome signage outside on the sidewalk, offering players free water or a place to rest in order to get them inside.
[RELATED: Pros & Cons of Using Pokémon Go for Marketing]
You can also use social media channels to set up events or promotions at your business to let players know where the fun (and other witches and wizards) will be.
If you're lucky enough for your business to be close to an inn, you can also attach Dark Detectors to your location. This will increase the amount of foundables that spawn in the area and entice players to stay at your establishment, especially if they feel welcomed.
With the release of Wizards Unite, you will have a brand new audience walking around on sidewalks. Invite them in and foster a relationship with them. Getting them through your door is the first step, from there your job will be to convert those players into customers.
Beware of Loiterers or In-House Players
With every new phenomenon comes new problems. The first risk being that players will only be at your business to play their fancy new game with no intention of buying anything, which can be very frustrating to you and to your customers.
Don't worry though, most players only spend a few minutes at any given location if they're not going to buy and then move on to the next.
Harry Potter boasts fans of all ages, so there's a pretty good chance some of your employees play Harry Potter: Wizards Unite. As you can probably imagine, game playing can easily cut into productivity.
If your employees seem to be suffering from Pottermania, don't reprimand them straight-away. You can set up foundable hunts on lunch breaks or even promote office-wide activities after hours. Be sure to speak with all of your employees and give clear guidelines for what you expect while they're on the clock.
The Influx of Wizards Could be Great for Marketing Your Business, But It's Up to You!
While Harry Potter: Wizards Unite hasn't taken off quite like Pokémon Go just yet, your business still has the opportunity to capitalize on this augmented reality game in its marketing efforts. Wizards Unite is brand new, and if the past tells us anything, more content and updates are only a few months away.
Capitalizing on Wizards Unite will keep your business current and increase visibility. And if you're curious, download the app and join us in the wizarding world of "The Boy Who Lived."
——————————————————————————————————————————————————————————
Kaleigh Sullivan is a Writing Intern for Catapult Creative Media. She is a senior at LSU in the Manship School of Mass Communication. When she's not writing or re-reading Harry Potter, she enjoys sleeping, gaming, and ballroom dancing.
Work with Catapult Creative Media Inc. Catapult Creative Media Inc. is a digital marketing and design agency serving clients over the United States but is proud to call Baton Rouge, Louisiana home. Founded in 2007, Catapult provides digital, social and mobile marketing solutions backed by relevant strategy and measurable results. Catapult works the web to their clients' advantage, launching them to their next level of success.