Updated 7/6/19
On the third anniversary of Pokémon Go's release, trainers are still gearing up to catch 'em all. Pokémon Go was the mobile game phenomenon released in July of 2016 when it gained over 130 million downloads in the first month after release.
Over the last year, more trainers began picking up their phones to throw Pokéballs again after Niantic added new features like in-game trading, community days, and trainer battles.
Even after three years Pokémon Go still boasts 5 million daily active users and 147 million monthly active users.
What is Pokémon Go?
Pokémon Go is an augmented reality game. It is designed to use Google Maps and geolocation to create a virtual world map for players full of Pokémon Gyms, PokéStops, and hidden Pokémon.
Players are encouraged to get outside and find Pokémon by walking around and hunting them in real time.
The Pokémon are displayed on the player's phone and made to look as if they are in the player's actual surroundings. This augmented reality is accomplished thanks to the app's connection to the user's camera.
An important aspect of the game is PokéStops, which are virtual in-game locations, set at real-world landmarks that contain PokéBalls, gifts, eggs, and other items players need to play the game.
Throughout the game players are encouraged to hunt Pokémon, battle other players, collect shinies (rare forms of regular Pokémon), and form raid groups to take on legendary Pokémon at Gyms.
While it was a growing fad in 2016, Pokémon Go now has a pretty serious, tangible fanbase.
So, what does that mean for your business?
Even if your business is new to the world of Pokémon, you can STILL use Pokémon Go to help market your business and attract customers.
There are many ways to use the game positively for your company, but there are still consequences.
Consider both the pros and cons of Pokémon Go when it comes to your business and decide whether or not it can be a useful marketing tool.
How Pokémon Go Affects Your Business
Pros:
The main pro of this app is that it is still popular, especially among young adults aged 18-34.
Let's say your business is a PokéStop or generally just has a lot of virtual Pokémon around it, this can potentially draw app users to your business.
Not only that, but you can even attract Pokémon to your business and thus app users by dropping a "Lure Module" within the app, which draws the virtual Pokémon to your location for thirty minutes.
Community days are another great way to draw Pokémon Trainers to your business. Community days, which Niantic introduced in 2018, spawn a specific Pokémon for three hours once a month.
On these particular days, it would be easy to bring in new business in the form of trainers and the rest of their families while they're out hunting.
Businesses could host events, offer specials for Pokémon Trainers based on what Pokémon they are hunting, or even use signs or social media welcoming Pokémon Trainers.
Any of these initiatives can increase traffic, especially in retail or restaurant settings.
Once the Pokémon Trainers are visiting your business with the goal to catch Pokémon, your goal will be to convert those Pokémon Trainers into customers. Gotta Catch 'em all.
For example, give a discount to any customers who catch a Pokémon in or near your place of business.
Set lures during low times in your business day and announce it over social media to attract customers to your business.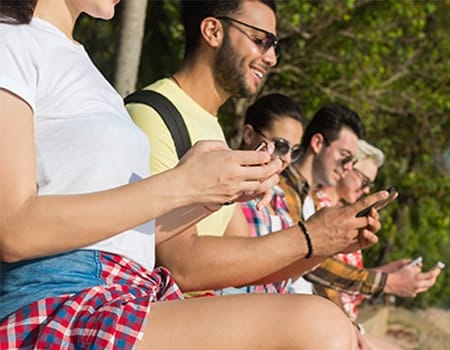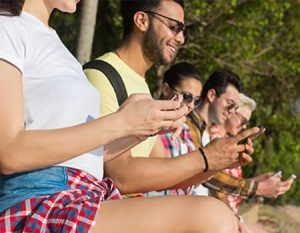 Cons:
Before you set up a Lure Module within your business, consider the cons that may come with the Pokémon Go app. First, if your place of business is a PokéStop or Gym, it could attract loiterers.
If you cannot convert these players to customers, it can be frustrating to have a hoard of people in or around your business that are not patronizing your business and causing general disruption.
Another issue is that the app could potentially distract employees during work hours.
This app is not just for children so it is very likely that your workers are also Pokémon Trainers, or players. This addicting app can cause a drop in productivity from your employers.
Instead of reprimanding employees right away, promote office-wide Pokémon hunts on breaks and lunch hours.
Pokémon Go has been an extremely fast-growing mobile game, reaching more than 1 billion downloads in April 2019.
This program is only going to continue to evolve from here. Capitalizing on Pokémon Go will help your business stay current and can still be used as a marketing strategy to attract new customers. And if you haven't yet, download the app and try to catch 'em all!
If you've had luck with Pokémon Go, check out Niantic's new game Harry Potter: Wizards Unite, and you can read our blog to learn how you can market your business to a new audience.
Hailey Johnson is a senior at LSU studying Mass Communication. If she is not binge watching Netflix, you can find her catching up on trending social media topics or day dreaming about traveling. She enjoys short walks on the beach and obsessing over pop culture.
Kaleigh Sullivan is a Writing Intern for Catapult Creative Media. She is a senior at LSU in the Manship School of Mass Communication. When she's not writing or re-reading Harry Potter, she enjoys sleeping, gaming, and ballroom dancing.
Work with Catapult Creative Media Inc. Catapult Creative Media Inc. is a digital marketing and design agency serving clients over the United States but is proud to call Baton Rouge, Louisiana home. Founded in 2007, Catapult provides digital, social and mobile marketing solutions backed by relevant strategy and measurable results. Catapult works the web to their clients' advantage, launching them to their next level of success.