Increase Customer Loyalty with Proper Phone Etiquette
This article, which was initially published in 2017, has been reviewed and updated in 2020.
There are many components to good customer service. One of the most important elements of customer service is telephone etiquette. It is vital to let your customers know you are listening to them and genuinely care about what they have to say. This helps to build customer loyalty, which leads to repeat business.
Like most other business interactions, phone calls leave your customers with an impression of your business. Proper phone etiquette is essential to your company because it's usually the first contact point for a customer and represents how your business will treat them in other conversations. Make sure to leave a great, lasting impression on every customer who calls your business.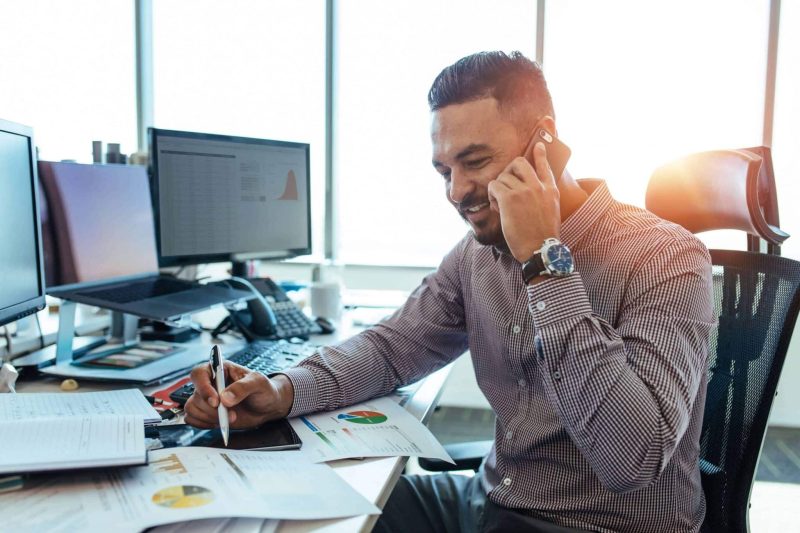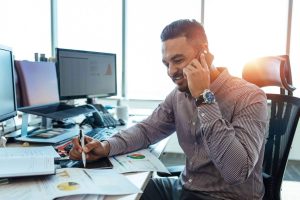 Answering and Professional Greetings
Promptly answering the office telephone is an excellent display of professionalism. A typical rule of thumb is that your phone should not ring more than four times without being answered. This rule helps you avoid the problem of a customer hanging up before you have the chance to talk to them.
Answering the phone is better than allowing the call to be forwarded to an answering machine. Customers may not leave a message, opting instead to hang up and call a competitor.
Even taking a message and getting back to the customer later is better than ignoring the phone call. If you answer the phone and a customer is calling for someone unavailable, taking a message is more beneficial than allowing the phone to ring continuously. Taking a message prevents you from losing a potential customer by giving them a reason to wait to hear back from your company.
Answering calls right away tells your customers that your business is organized, well-staffed, and ready to help with any situation.
When answering the telephone, you should always be professional. Answer the phone with the business's name, followed by your first name and an offer of assistance. A friendly "how may I help you today?" lets the caller know that you are professional and are ready to assist them with any issues they may have.
Conversations
Whether you are answering calls from new customers, or handling existing customers' issues, listening to a customer's needs is important.
Try your best to avoid any interruptions while on the phone. Distractions such as talking to co-workers or eating your lunch are extremely rude to your customer. This can produce a negative perception of your business. Listening to the customer without distractions helps to ensure that they have your full attention.
Being patient with customers who have questions is a crucial part of phone etiquette. Be sure to listen to what the customer has to say fully before responding to them. This helps to build a relationship with the customer. Forming a relationship with the customer also helps to improve customer loyalty.
Ending the Call
Nothing is as irritating as playing phone tag with someone. If you have to call the customer back for a follow-up, or if you are too busy to take a lengthy call, make sure to get the best time to contact the customer. Finding a time that works best for both of you will reassure them that you are dedicated to helping.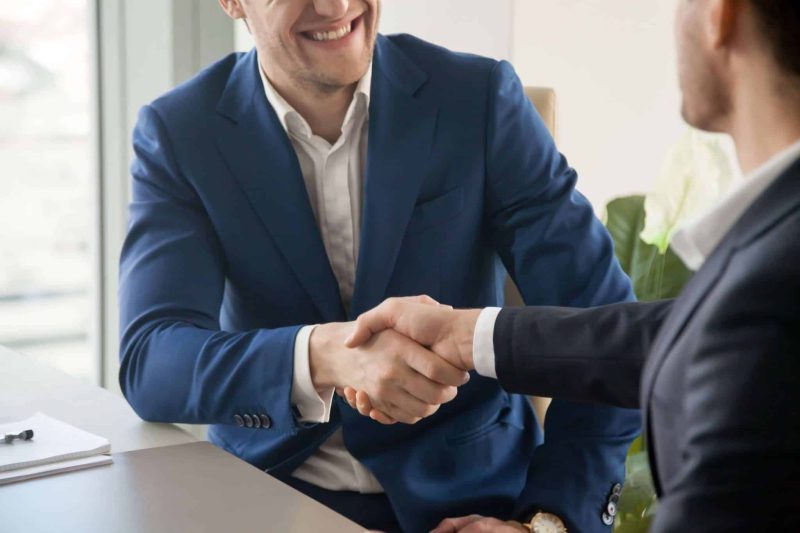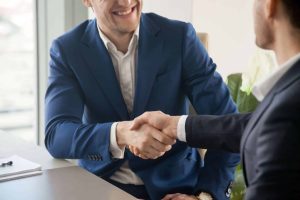 Ask Questions
Making sure the customer is satisfied with the solution to their issue is important for your business. Asking questions such as "did we provide a solution?" or "is there anything else I can help you with?" is a great way to know if you should provide any more assistance or information.
The overall goal of establishing standardized phone etiquette in your office is to make sure that your customers feel good about your company and the service they receive. Leaving them with the impression that you care about and will take care of their needs helps you to build a lasting relationship with each customer.
The more often your customers have pleasant experiences with your company, the more likely they are to tell their friends about your business. Professionalism and having a pleasant tone on the phone help build customer loyalty and lead to new customers by word of mouth. Make sure to stand out in a positive light against competitors with proper phone etiquette.
Patsy Hartsell is a senior at the University of Louisiana at Lafayette. She is pursuing a degree in mass communication with a concentration in advertising and a minor in English. She loves coffee but loves cute coffee mugs even more.
Work with Catapult Creative Media Inc. Catapult Creative Media Inc. is a digital marketing and design agency serving clients over the United States but is proud to call Baton Rouge, Louisiana home. Founded in 2007, Catapult provides digital, social, and mobile marketing solutions backed by relevant strategy and measurable results. Catapult works the web to their clients' advantage, launching them to their next level of success.