Promote Your Business Using the Fun of Mardi Gras
Laissez les bons temps rouler, let the good times roll! It's springtime, which means the return of warm weather, blossoming flowers, and most importantly, Mardi Gras season! Mardi Gras is the perfect opportunity to get your business's name out there by using promotional products throughout the festivities.
Mardi Gras is a holiday celebrated all over the world with parties, parades, and good times. The streets are filled with large floats covered in extravagant decorations with masked people throwing trinkets. As a business, this is a perfect opportunity to promote yourself in a unique and fun manner. Here is a list of ways that you can make the most out of the Mardi Gras season:
Plastic Beads
Picture this, strands of beads cover the streets and surrounding trees as people on floats toss out these necklaces to eager parade-goers. Every person that passes you is wearing beads around their neck, often by the dozen. Your business can take this Mardi Gras tradition and use it as a tool for promotional purposes. Strands of beads can be custom made with different colors and medallions featuring your business's name and logo. This is an easy and inexpensive way for you to increase brand recognition while adhering to the traditions and fun of Mardi Gras.
Plastic Cups
Another popular item during Mardi Gras is plastic cups. People spend their days enjoying drinks and keeping themselves well hydrated. Therefore, it makes sense that a popular product to toss would be plastic cups. With inexpensive costs and plenty of space to customize, plastic cups are the perfect canvas to promote your brand. People will use these cups with your business's name or logo on them long after Mardi Gras has ended.
Koozies
As people are enjoying their drinks throughout the days of Mardi Gras, a koozie personalized for your brand would be the most popular item on the parade route. People use koozies every day, meaning your business would be displayed all the time as they're brought to tailgates, barbecues, crawfish boils, and various other outings, allowing others to see your brand too. Parade-goers would go nuts over free koozies with your business promoted on them.
Toys
Stuffed animals, Frisbees, footballs, and other toys are perfect platforms to promote your brand. While Mardi Gras is a holiday filled with parties, it also attracts a younger audience. Children will squeal at the sight of a brand new toy being tossed their way. This presents another opportunity to customize items in order to increase brand awareness. This promotional product would be especially beneficial for companies that work with children related items by reinforcing the message of being kid friendly or geared toward kids. Sticking your business's name and logo on toys is a great way to use Mardi Gras to your advantage.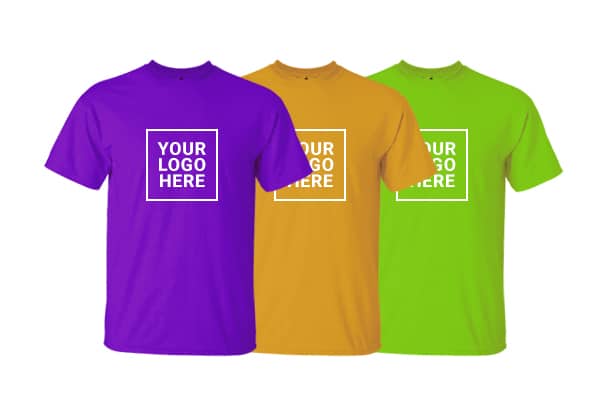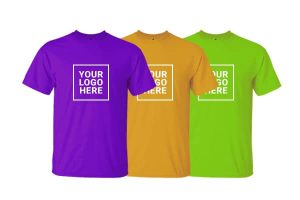 T-shirts

Out of all promotional products, one product rules them all: the t-shirt. T-shirts are the best way to promote your business, especially during Mardi Gras season. T-shirts are typically not thrown as often as other products, making them a hot commodity on parade routes. With room to be creative and plenty of advertising space, t-shirts are an excellent opportunity to promote your business by listing services you can provide, printing a quirky saying that will make people want to learn more, or pasting an extra large image of your logo that will draw people's attention.
While Mardi Gras is a time of celebration and fun, it is important as a business to use this holiday as an opportunity for promotion. By adding your promotional products into the joy of Mardi Gras, you will be gaining brand recognition long after the king cake has been cut and the beads have been thrown. Let the good times roll!
Becca Andrus is a junior at LSU studying mass communications with a concentration in public relations. When she's not studying or working, you can find Becca watching The Bachelor or saving Tasty videos on Facebook that she knows she'll never actually cook.
Work with Catapult Creative Media Inc. Catapult Creative Media Inc. is a digital marketing and design agency serving clients over the United States but is proud to call Baton Rouge, Louisiana home. Founded in 2007, Catapult provides digital, social and mobile marketing solutions backed by relevant strategy and measurable results. Catapult works the web to their clients' advantage, launching them to their next level of success.