Make Social Media Management Easier with These Helpful Tools
Social media has become essential for effective marketing. It provides your business a direct line of communication with your consumers and gives you insight and feedback on what your consumers really want. For small businesses, managing different social media accounts can be a daunting task.
Luckily, there are many tools out there to help you simplify your social media accounts and make them more manageable.
HootSuite: Listen, Engage, and Analyze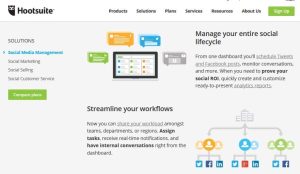 Listen: Display multiple news feeds from different social media accounts at once. Monitor emerging trends, find out what your audience is saying, and filter only what you want to see.
Engage: Connect, post and engage with your audience in an easy and organized way. Respond to messages, mentions and comments. Schedule posts at optimal times, and send bulk messages to a network of people with only a single click.
Analyze: Real-time social analytics let you know how you're doing online. View charts that show where and when your social profiles are growing, analyze your audience demographics, and measure clicks, likes, retweets and more.
Pricing: HootSuite offers Free, Pro ($9.99/month) and Enterprise options to satisfy the needs of individuals, small businesses and large companies.
Buffer: Schedule Posts and Analyze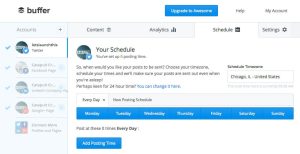 Schedule Posts: Compose drafts for posts and messages, choose which social media accounts to send them from, and schedule the perfect time and date to send them out. This lets you gain social media presence throughout the day without having to be at your computer.
Analyze: Buffer provides analytics that show the total reach and engagement of all your posts. Find out how many people are looking at each of your posts and when the most optimal time to connect with your audience is.
Pricing: Buffer lets you sign up for free, but only for a short time. They also offer a $10/month plan and a $50/month plan geared towards small businesses.
Everypost: For the Business and Business Owner On-the-Go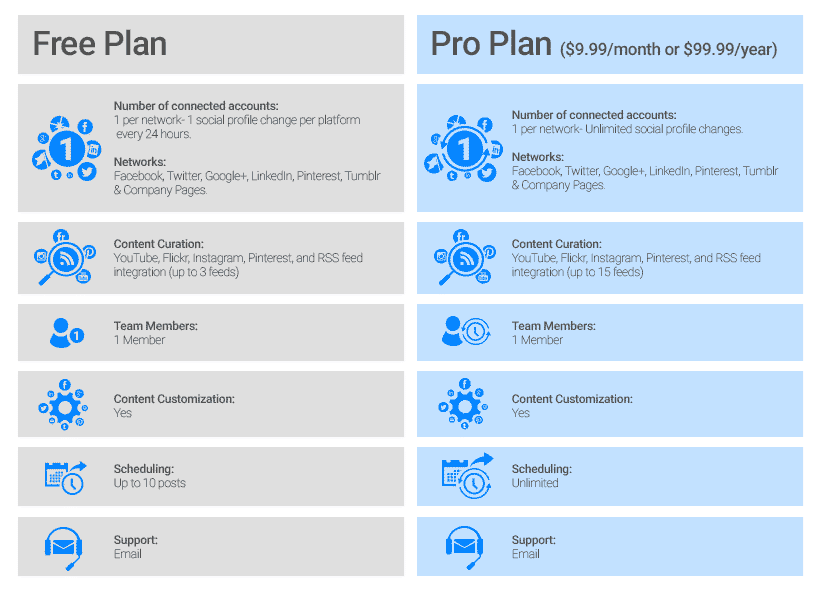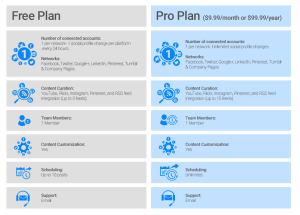 For the Business: This app can schedule posts for a variety of social media handles at once, and works great for mobile. You can upload photos from your camera roll, YouTube, Flickr, and Grooveshark. It also offers URL shortening and a Twitter text shortener. Everypost can connect to a company Facebook Page, a Google+ Page, a LinkedIn Company Page, Twitter, Tumblr, Pinterest, Dropbox and email.
For the Business Owner: You can also use Everypost for your personal Facebook, Google+, Twitter, Pinterest, LinkedIn, Tumblr, Dropbox and email.
Pricing: Everypost is free for as long as you want it to be. It's $9.99/month for the Pro plan. The differences between them are listed above.
Crowdbooster: Measure and Optimize Social Media Marketing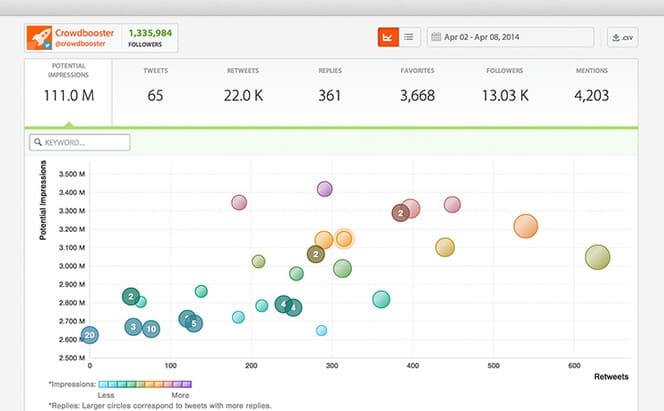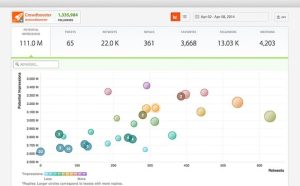 Optimize: Schedule your posts to be sent at the most effective time. Crowdbooster is a tool that provides analytics and suggestions for when you should post on social media. This simple tool connects to your Facebook and Twitter accounts, showing you the impact of each of your posts and what time most people see them.
Pricing: Crowdbooster offers Bronze ($9/month), Silver ($49/month), and Gold ($119/month) membership plans.
Bitly: Shorten Links and Understand your Audience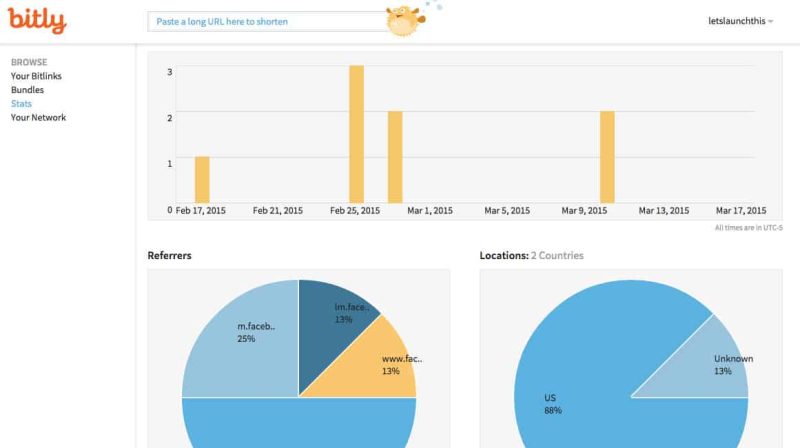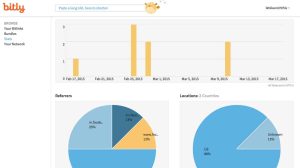 Shorten Links: Bitly shortens your links to make your posts look cleaner and neater. Especially on Twitter, when you're challenged with a character limit, this tool is incredibly efficient.
Understand Your Audience: Analyze your social engagement by seeing the total clicks and reach of each of your links. Figure out what's working for each of your posts and how you can improve your reach.
Pricing: Free
IFTTT: Manage Social Media through Recipes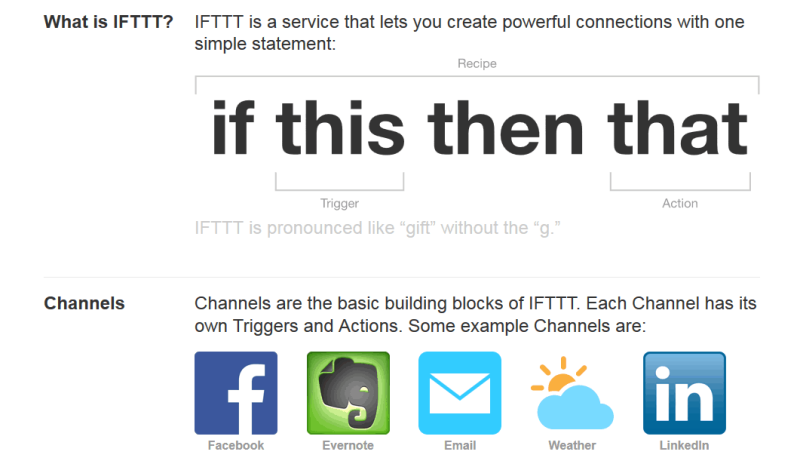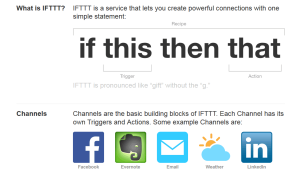 Create Recipes: Connect your social media accounts with the formula, "If this, then that." For example, you can program IFTTT to send a twitter post every time you publish a new blog entry. You create "recipes" for different online actions, which saves you time by managing your social media presence. IFTTT can also work with HootSuite and Buffer to simply your accounts even more.
Pricing: IFTTT's services are free, though there is talk of adding paid plans in the future.
Work with Catapult Creative Media Inc. Catapult Creative Media Inc. is a digital marketing and design agency serving south Louisiana and headquartered in Baton Rouge. Founded in 2007, Catapult provides digital, social and mobile marketing solutions backed by relevant strategy and measurable results. Catapult works the web to their clients' advantage, launching them to their next level of success.