As the future of the e-commerce landscape continues to evolve, retailers must stay ahead of the curve by embracing innovative and immersive website design. The future of e-commerce lies in creating interactive and engaging online shopping experiences that cater to consumers' ever-changing needs and preferences.
If you're a retailer looking to step up their e-commerce game to sell more and build loyalty, then contact us today for e-commerce web design. We integrate new technologies and help you create an immersive experience supporting your customers and goals. Contact us today at 225-590-3310.
The Future Trends of E-commerce
Virtual Showrooms and Augmented Reality (AR)
The future of e-commerce, and we're talking 2026, will witness shopping for items online using augmented reality (AR) and virtual reality (VR) becoming increasingly popular. Virtual showrooms will allow customers to visualize products and items within their homes, making it easier to decide on purchases. While clothing has been an early adopter of VR, other industries, such as hardware, furniture, and electronics, are also beginning to adopt 3D showings of their products, providing customers with detailed specifications and interactive experiences.
The Future of E-commerce Will Include an Omnichannel Approach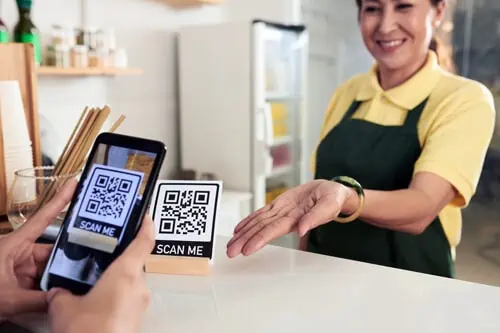 In the future of e-commerce experiences, we will also see an increased emphasis on omnichannel approaches. This means customers will view websites, purchase items in-store, and engage with brands on social media platforms, among other interactions like engaging with QR codes and VR experiences. Sometimes these will happen simultaneously, and sometimes a customer will need to experience multiple interactions before being persuaded to purchase.
Furthermore, multiple payment options will become the norm in the future of e-commerce, including cryptocurrency, cash, virtual money, Venmo, Apple Pay, Google Pay, credit cards, and more.
H3: QR Codes and In-Store Integration
In-store shopping experiences are set to become more integrated in the future of e-commerce through QR codes. These codes will provide customers with additional information on products, including reviews, testimonials, and even access to exclusive deals and promotions.
Online Commerce Growth
Speaking of the future of e-commerce, it is projected to continue its growth trajectory, contributing significantly to the global economy. By 2025, it is expected that the future of e-commerce will account for over $7 trillion in global sales (compared with $5 trillion in 2022), with a growth rate of 9 percent.
Interactive Website Features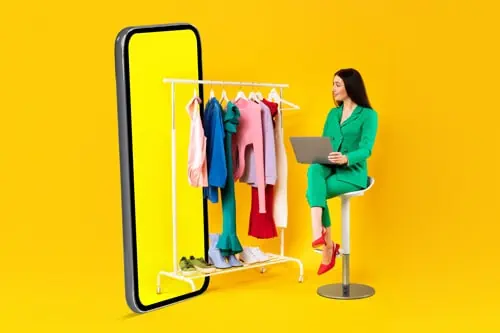 The future of e-commerce websites includes becoming more interactive and incorporating features such as chat options, embedded testimonial videos, influencer marketing, and in-app purchases. This will create a more engaging and personalized shopping experience for users in the future.
Google's New Search Engine Feature
Google is developing a new search engine version with additional features that incorporate AI. While the impact of these features on the future of e-commerce remains to be seen, it could potentially streamline the online shopping process and further blur the lines between search engines and online retailers.
Jump on the Future Trends of E-commerce
The future of e-commerce will be marked by a continued focus on immersive and interactive website design to reduce the gap between online and in-store shopping experiences. By embracing the latest trends and innovations, retailers can stay competitive and continue to provide customers with an engaging and convenient shopping experience. As technology advances, the future of e-commerce will only become more dynamic and exciting for both consumers and businesses alike.
Are you ready to start embracing the future of trends to set up your business for success? Contact Catapult Creative Media for websites, QR codes, and more, and give your customers what they need to purchase from your store.