If a picture is worth 1,000 words, how many words is a 30-second video?
Video content is a powerful tool businesses can leverage to communicate with their audience. Why's that? Because video content is more engaging, authentic, and transparent than written content, making it the ideal way to connect with potential customers.
However, despite the benefits, many businesses don't incorporate video content into their marketing strategy. Mainly because they don't have the time or resources or simply because they don't know how. If you're in the same boat, then learning the video marketing benefits is essential for your business's growth.
Do you want high-quality, compelling video content that converts? Contact Catapult Creative Media, a video production company. We have experience crafting beautiful brand videos, commercials, social media videos, and more that boost sales and revenue. Experience the benefits of video marketing when you contact us at 225-590-3310 and talk to a video expert today!
[Related: Humanizing Your Brand: How Video Can Help]
Video Marketing Benefits: What You Need to Know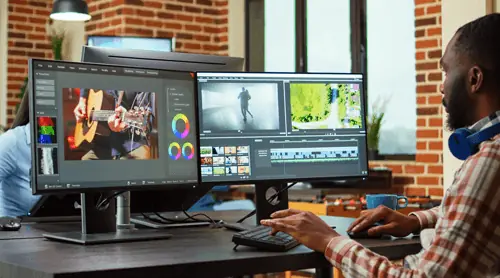 Creating a video that connects to your audience and urges them to buy from you takes time, effort, and resources. Some business owners might think video isn't worth it. However, it is very much worth it. With a 30 to 50% higher conversion rate when you incorporate video, your business will significantly benefit from video marketing.
Along with an increased conversion rate, other video marketing benefits include:
Boosted Influence on Customer Buying Decisions
Brand Trust Among Your Customers and Prospects
Easily Shareable Content on Multiple Platforms
Increase in Backlinks
Improved SEO, Reach, and Visibility
Increased Brand Recognition and Authority
Increased Web Traffic & Longer Time on Page
Standing Out Among the Competition
Reap the benefits of video marketing and consider adding video content to your marketing efforts to reach your audience and convert potential customers more effectively. A video production agency has professional writers, skilled filmmakers, and experienced editors on staff to help with the conception and execution of your video marketing strategy. Contact a professional agency, like Catapult Creative Media, to benefit from a video marketing strategy.
Video Marketing Benefits: How to Create Effective Videos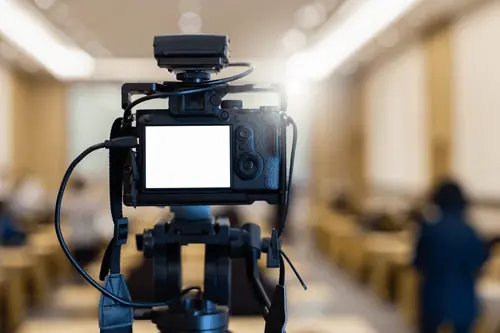 To see the benefits of video marketing, having a specific goal in mind when making your videos is crucial. A brand, recruiting, or social media video about your charity works all serve different purposes. You must script your videos in a way that gets that specific message across, speaks directly to your audience, and compels them to take action. For example, you don't want to reference a meme suited for a social media video in your charity work video.
Additionally, high-quality audio, video, lighting, and scriptwriting are essential to benefit from video marketing. Quality videos turn visitors or prospects into buyers much easier than shaky cameras and crackling audio. You want to ensure you have the best filming equipment and editing software to film and edit a winning video. Before shooting anything, you'll want to test your equipment and play it back to see if there are any problems you need to resolve.
Post-production is another critical aspect of creating video content. Editing, color grading, and sound correction are all essential steps that can make a big difference to benefit from video marketing. Additionally, distribution is key. Knowing where and how to distribute your video content can make all the difference in reaching your target audience.
[Related: The Importance of Video in Marketing]
Contact Catapult Creative Media to Benefit from Video Marketing
If you don't have professional and compelling videos in your marketing strategy, we need to talk. Catapult Creative Media, a professional video production company, can help create engaging videos so you benefit from video marketing, such as building brand authority, trust, and recognition and boosting your conversion rate through data analysis, time-tested methods, and creative solutions.
Join the video revolution and increase your customer base and bottom line when you contact Catapult at 225-590-3310 today!